April 30, 2009
ART ROCK No.1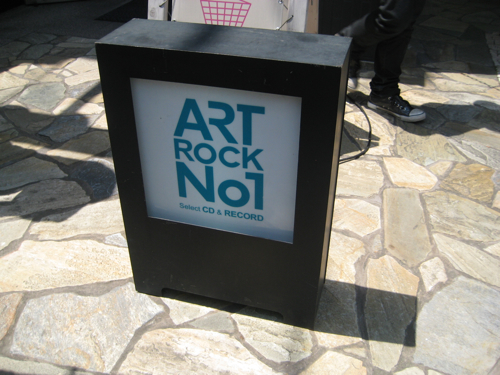 Located along the Sanjo street in Kyoto, this is ART ROCK No.1 select CD shop owned by our Kyoto tour organiser (who is by the way a really nice man and genuine intense music lover). This is probably one of the very few places in Kyoto where you would find the CDs on selection here. Every piece of album review is meticulously written by the owner himself. Thank you and hope to see you again Muramatsu-san.
April 30, 2009
Kyoto walking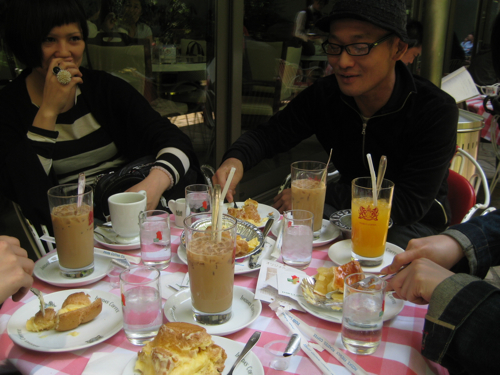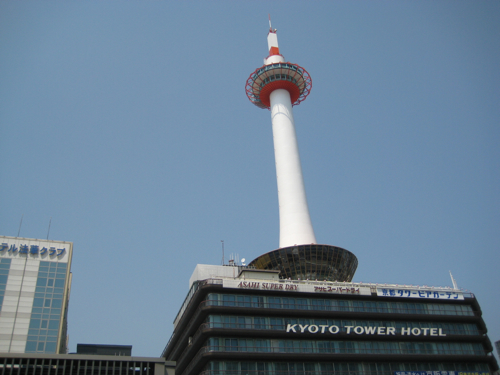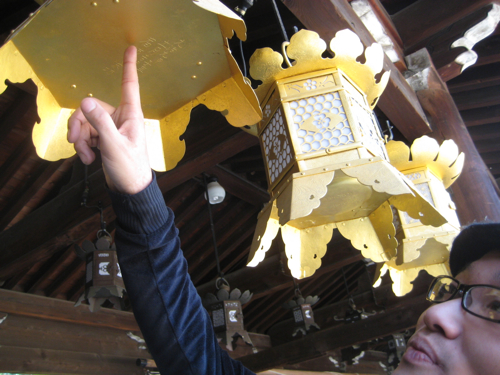 April 30, 2009
Kaikoan Machiya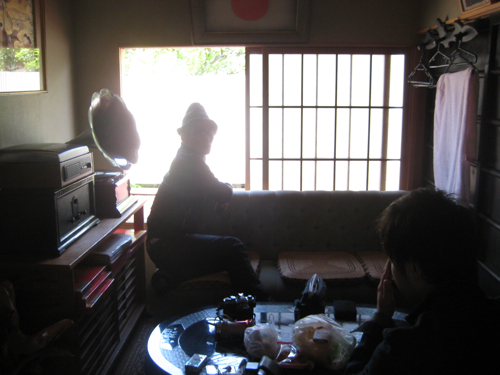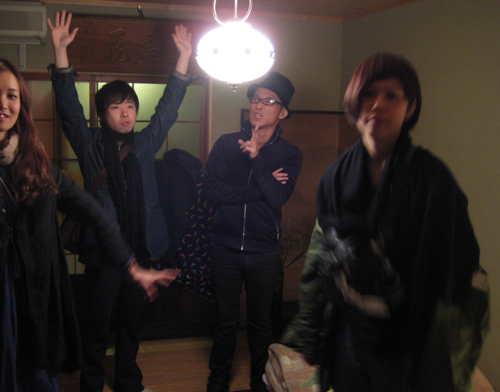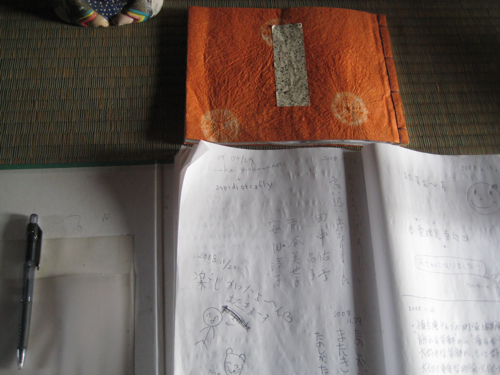 the morning after ; at this lovely machiya (japanese traditional wooden townhouse) where we all spent the night in.
April 29, 2009
Aftershow in Kyoto
We were busy celebrating backstage after our performance when we heard the audience's request for encore !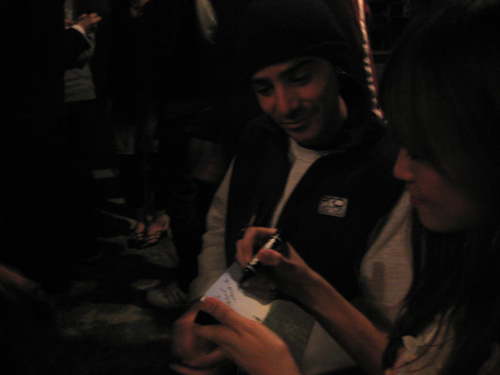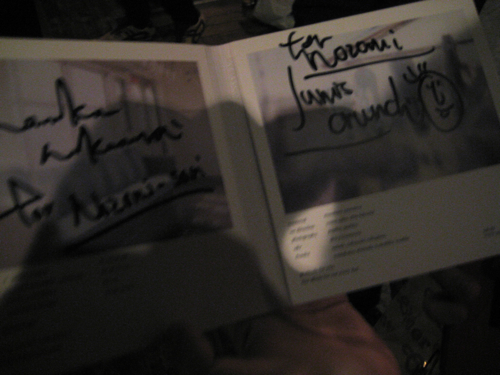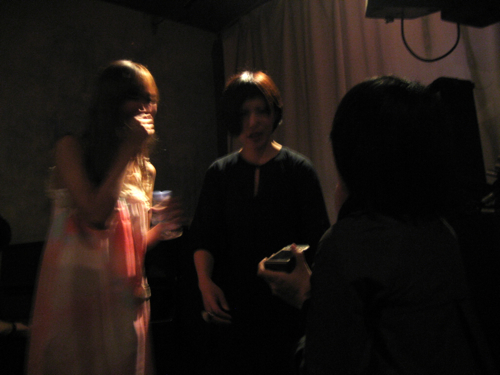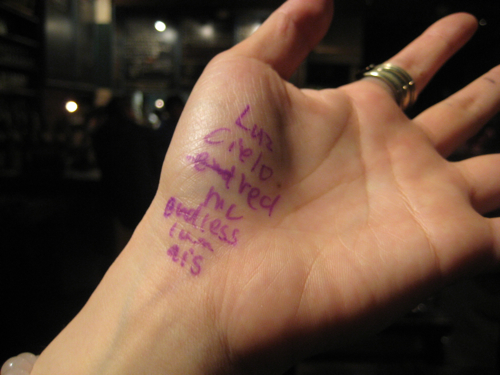 our setlist written on Janis' palm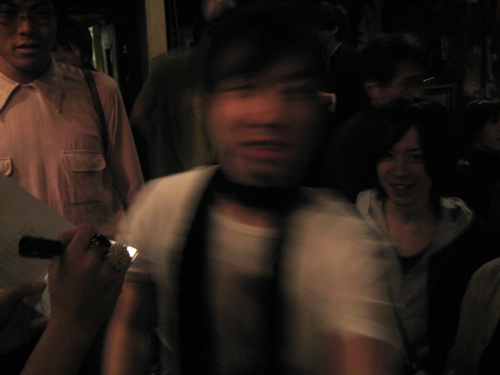 haruka was being mobbed by fans !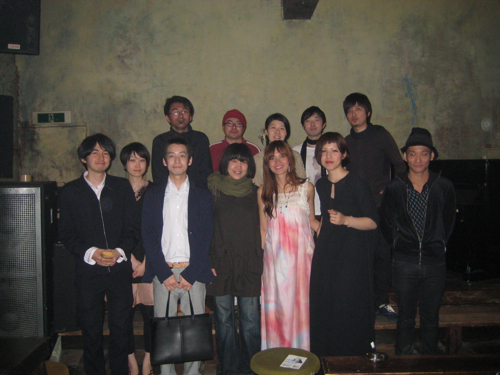 The entire crew : Our show organiser Muramatsu-san (top left)….rimacona (bottom left), chiaki nishimori (top middle) ; both too had an excellent set. The people from Kyoto are extremely nice.
Muramatsu-san, our kind organiser from Art Rock No.1 brought the crew to a seafood restaurant. Janis is allergic to seafood so she had chicken wings
Thank you Kyoto
April 29, 2009
UrBANGUILD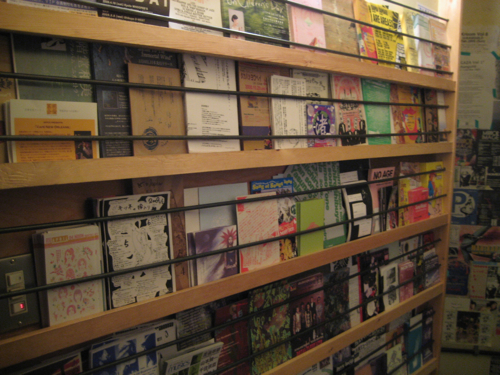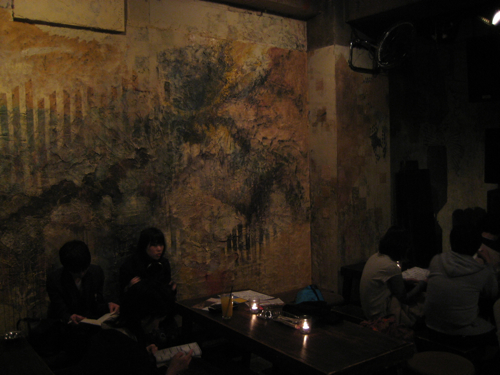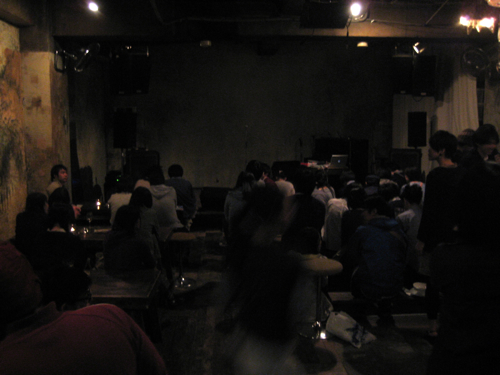 UrBANGUILD an hour before the show. It's all about wabi-sabi while ironically located on the 3rd floor of "New Kyoto Building". It looks like nothing has really changed since it opened. Some things are best kept this way, the atmosphere and design seem to shape and decay beautifully by itself as time went by .  This is definitely one of our favourite venues we have played at.