December 29, 2009
FJORDNE "The Setting Sun" on Headphone Commute's 2009 Top 10
Music For The Frosty Night When I Miss Your Warm Light
Bvdub – We Were the Sun (Quietus)
Chubby Wolf – Meandering Pupa (self)
Danny Norbury – Light In August (Lacies)
Elegi – Varde (Miasmah)
Fjordne – The Setting Sun (Kitchen.)
Last Days – Safety of the North (n5MD)
Le Lendemain – Fires (Home Normal)
Mokira – Persona (Type)
Peter Broderick & Machinefabriek – Blank Grey Canvas Sky (Fang Bomb)
Seasons (pre-din) – Your Eyes The Stars And Your Hands The Sea (Type)
December 28, 2009
FJORDNE "The Setting Sun" on 「p*dis BEST of 2009」

2009 Staff Recommendation Best 10 – Terukuni Makabe (p*dis Buyer)
1. low low low la la la love love love - feels, feathers, bog and bees (other electricities )
2. so quiet - summer and winter (gusstaff records)
3 .balmorhea - all is wild, all is silent (western vinyl)
4. musette – datum (p*dis)
5. nils frahm - wintermusik (sonic pieces)
6. here we go magic - here we go magic (western vinyl)
7. parachutes - tree roots (parachutes)
8. fjordne – the setting sun (kitchen.)
9. woodpigeon - treasury library canada (boompa records )
10. hannu - hintergarten (KESHHHHHH Recordings)
 http://www.inpartmaint.com/pdis/bestof2009.html
December 24, 2009
♪「12 & 1 Song」 Season's greetings from all at Kitchen. Label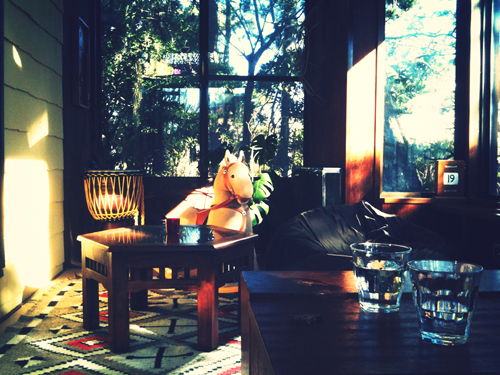 photo by haruka nakamura
We'd like to thank everyone for your support and interest in Kitchen. Label in 2009. This Christmas, we have an exclusively composed, seasonally-inspired song by friends and upcoming artists of Kitchen. Label,  Haruka Nakamura and Janis Crunch. Titled "12 & 1 Song", please click here to listen and view special site. Only available during for the 12 days of Christmas for all friends of Kitchen. Label.
This brings us to the topic of our release schedule for 2010. Around Springtime, we will be releasing haruka's first work for Kitchen. Label, "Twilight". A piano-based series of compositions treated with acoustic textures. "Twilight" is quietly romantic, beautifully minimal and a true auditory complement for sunset views. 
From the 2nd half of 2010, we will be releasing the second work for Kitchen. Label by aspidistrafly and FJORDNE, as well as new works by Japanese duo Ironomi who are an emerging keystone of the Japanese ambient scene.
We will have more updates about these future releases in the coming year. Wishing everyone the best for this winter season and peace for 2010.
Kitchen. Label
www.kitchen-label.com 
December 23, 2009
The Silent Ballet (USA) selects "The Setting Sun" as top 50 releases of 2009 !
Kitchen.'s "The Setting Sun" by FJORDNE is selected in this year's Top 50 releases by The Silent Ballet (USA) at No.26. With thanks to Jordan and the rest of The Silent Ballet team.
"With calculated piano notes and organic sound textures, Fjordne manages to fuse dissimilar sounds into an emotive work of spartan beauty. He assembles a captivating assortment of subtle sounds and motifs, extricating their sonic beauty from dissonant cackles, acoustic guitar, and classical piano. At times melodious and dissonant, it promises to reward and challenge fans of classical and electronica music by translating Dazai's poetic story of the same name into poignant chapters of musical eloquence." (Thomas Meagher) 
The Silent Ballet Top 50 Releases of 2009 http://www.thesilentballet.com/tsbt/2009/30_21.html
December 23, 2009
「My Dream Christmas Tree」, April Lee featured in Singapore newspaper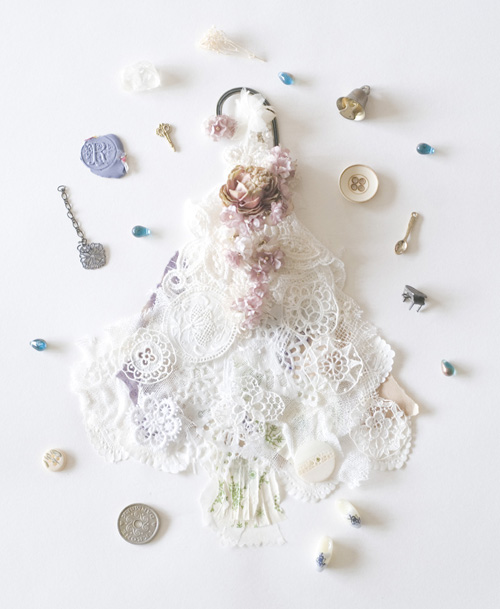 Below is an excerpt of the article in today's edition of 联合早报 featuring April Lee on her dream Christmas tree :
"Christmas  is a time of reminiscing the past year, my dream Christmas tree is a collage and a representation of my 2009. This year, i toured many cities around the region for music performances, and collected alot of found objects. My tree is made entirely out of old paper, lace & fabric scraps that i collected from my travels. The items that decorate the tree are found objects, gifts from friends or small tokens from people i met on my tour –  a golden spoon charm, a tiny sewing machine key, blue teardrops, a pair of miniature dutch clogs, an antique filagree, a miniature piano charm, a miniature bell, a wax seal …. The topper is a precious belonging – a ear cuff with intricate fabric flowers handmade by a Japanese artist. I wore it as a good luck charm for all my performances."
April Lee http://daily.kitchen-label.com
aspidistrafly http://www.aspidistrafly.com