Nº 15 Taking The Veil – Hior Chronik
► London Bridges (Feat. Amber Ortolano)

► Nest of Autumn (Feat. Sophie Hutchings)

► Twice (Feat. Amber Ortolano)

► Small Wonders (Feat. Yasushi Yoshida)

► Cold Winter Morning (Feat. Luup)

► Simple is Beautiful (Feat. Field Rotation)

► Sailing Away (Feat. Amber Ortolano)

► We Are All Snowflakes (Feat. Yoshinori Takezawa)

► Oblivion (Feat. Field Rotation)

► Can You Hear (Feat. Familiar Trees)

► When The Night Comes (Feat. Daphne Farazi)

► Between Two Rooms (Feat. Seiji Takahashi)

► The Sense We Make (Feat. Halo)

► Quiet Inside Your Chest (Feat. Aaron Martin)

► The Ghost You Left Behind
USD $9.00 – USD $14.00
Orders come with WAV & MP3 downloads
CATALOGUE NO.
KI-015
GENRE
Contemporary Classical,
Ambient, Electronic
FORMAT
CD + Art Book
/ Digital
SPECIFICATION
Glass-mastered CD housed in a 200mm x 140mm 16-page book, offset printed, full colour premium matt paper
RELEASE DATE
24 May 2015
EDITION
2000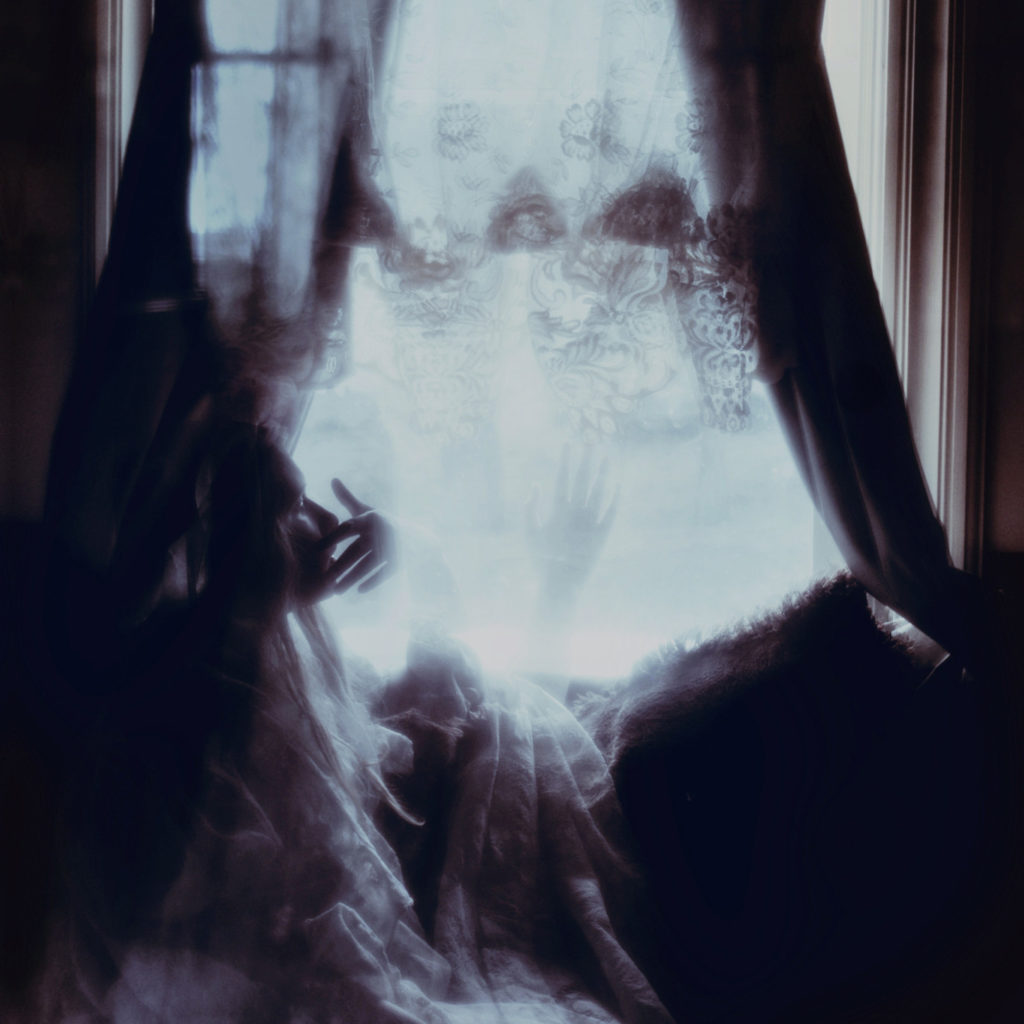 "Shadows surrounding, this lucid veil will not conceal."
'Taking the Veil' is the debut solo album on Kitchen. Label by Berlin-based musician Hior Chronik, and the follow-up to his previous work on the label as the duo Pill-Oh in 'Vanishing Mirror'. The established foundation is intact on 'Taking the Veil': bitterly romantic strings and gentle electronics whisper over plaintive piano scores. Hior Chronik has a penchant of producing subtly immense and cinematic compositions which are remarkably chilling in its beauty.
This latest release follows Hior Chronik's distinctive compositional path with the pairing of a collaborator on each track. This time the instrumental colours are most intimate, honed to evocative perfection with each collaboration bringing its own nuances to a permeable set of motives. Through  contemplative moments, what gives the pieces life is the varied scoring which goes from solo piano to string orchestra, opening up a space that shimmers with stirring melancholy. This album features classically aligned contemporaries such as Field Rotation, Sophie Hutchings, Luup and Japanese composers Yasushi Yoshida and others.
The addition of vocals by Amber Ortolano and Fabiola Sanchez (Familiar Trees) on four songs sets this release apart from the artist's previous work. Figured centrally in the soundtrack as recurring lyrical voicing, the Amber Ortolano and Hior Chronik pairing have also produced a rearranged version of 'Twice' originally written by Swedish electronic band Little Dragon.
'Taking the Veil' is presented in a 16-page art book format with stunning images by the aforementioned New York based photographer Amber Ortolano, with design and mastering by KITCHEN. LABEL founder Ricks Ang. The subjects in the visual narratives of 'Taking the Veil' are of young women imprisoned by their flow of thoughts and their dark imagination. The delicate beauty and ambiguous gestures of these feminine protagonists serve as powerful metaphors of the veil as the title of the album reflects – they reveal and conceal all at once, reviving emotions conjured by a sense of mystery. This atmosphere probes the consciousness of visions half-remembered and half-dreamed. 'Taking the Veil' is the best company for late hours and memory searching in a world of mist and shadows.
"Taking The Veil is a rich offering conceptually, sonically, and visually. It is collaboration executed to perfection to create one unified work of art. "
— Headphone Commute, UK
"A bitterly romantic piece for a Sunday morning."
— Mary Ann Hobbs (BBC Radio 6), UK
"If you want to know how to do a release right, just ask the divine Kitchen. Label. Taking the Veil is the complete package. KITCHEN. LABEL has continued to produce distinctive works of high quality, and Taking the Veil is one of its best."

— A Closer Listen , USA
"物悲しさという音楽のヴェールをまとったその奥に秘められた思いは、夜の闇へと親和する。ノスタルジーとは、記憶とは。そう問いかけるように。" – Recommended album of the week
— 雨と休日, Japan 
Hior Chronik
Based in Berlin, Hior Chronik (George Papadopolous) was born in Athens in 1974. His relationship with music started when he was working as a radio producer for Jazz fm in the early 90s'…