Nº 36 12 & 1 SONG (LP Edition) – Janis Crunch & haruka nakamura
► SOLITUDE

► winter story of Henry

► foret

► nuit

► My witch song

► hymn

► カノン

► 東の空

► forche

► Insincere love

► Requiem (homage for Ravel)

► prayer

► 12 & 1 song

► カノン ACOUSTIC VERSION (BONUS TRACK)

► 東の空 ACOUSTIC VERSION (BONUS TRACK)

► Elefant tears (BONUS TRACK)

► noel (BONUS TRACK)

► sleep (BONUS TRACK)

► A graca economica de Deus (BONUS TRACK)
USD $9.00 – USD $26.00
| | |
| --- | --- |
| 12" Vinyl | out of stock. |
| WAV | |
| MP3 | |
Orders come with WAV & MP3 downloads
"12 songs for the peaceful winters of the world, and 1 song for your soul."
Eleven years after its original release, Janis Crunch and haruka nakamura's well-loved winter masterpiece returns on KITCHEN. LABEL on December 23, 2022.
Initially released in 2011, 12 & 1 SONG is the debut collaboration album by Janis Crunch and haruka nakamura. A treasury of 13 compositions themed with hazy childhood memories and the phenomena of the winter solstice, at times tender and pure, yet at others, imbued with a sense of humanity and world-weariness, glow with the warmth of a log fire.
Janis Crunch's warm, sonorous vocals ring bright and true above haruka nakamura's classical guitar and soundscape arrangements. The former reveals the heart of her compositional skills of her primary instrument, in particular, her solo piano performances on "SOLITUDE" and "Reqiuem". "12 & 1 song", "nuit," and "prayer" promptly bring to mind the early signature sounds of haruka nakamura. ARAKI Shin, who has been featured prominently on haruka nakamura's 2nd album "twilight", collaborates with the flute on "insincere love". 
Remastered by Gen Tanabe in Japan, the reissue is presented in a 12" outer sleeve and 4-page insert, printed on premium paper stock with artwork faithful to the design on the original first press edition. The package also comes with a digital download card containing six bonus tracks recorded during the original sessions, five of which were previously made available as digital downloads on earlier editions and one of which, "A graca economica de Deus," has not yet been released.
"寒い森を抜け、あたたかな明りの灯る家に帰る——
冬の世界のための祈りの音楽。"
— 雨と休日, Japan
"Its heartfelt tone is established immediately by Crunch's solo piano piece "Solitude," which exudes a classical character that's equally stately and forlorn. The piano settings are typically elegant classical miniatures of melancholy and wistful character, whether it be the slow waltz "Foret" or "Requiem," in which Crunch pays homage to Ravel."
— Textura, Canada
Janis Crunch
Born in Kumamoto, Japan, Janis Crunch is a singer, composer and classically trained pianist. She graduated from a Tokyo music university.…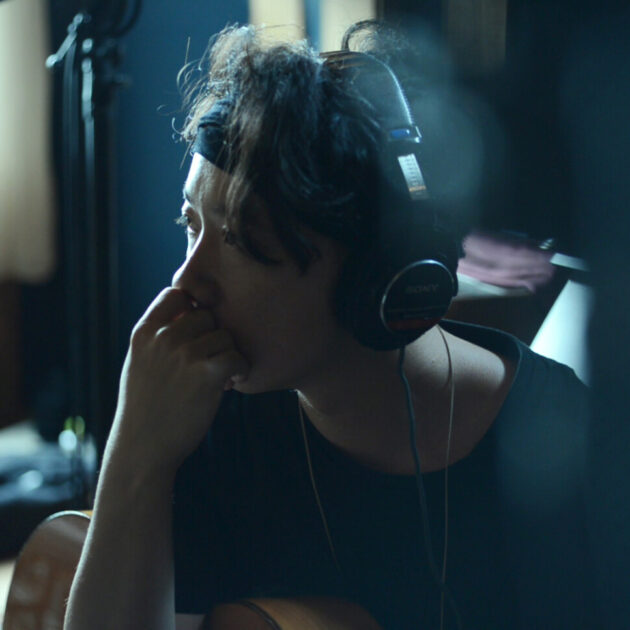 haruka nakamura
Born in Japan and based in Tokyo, haruka nakamura is a composer, producer. As a child, haruka learned to play piano and guitar on his own…