ABOUT KITCHEN. LABEL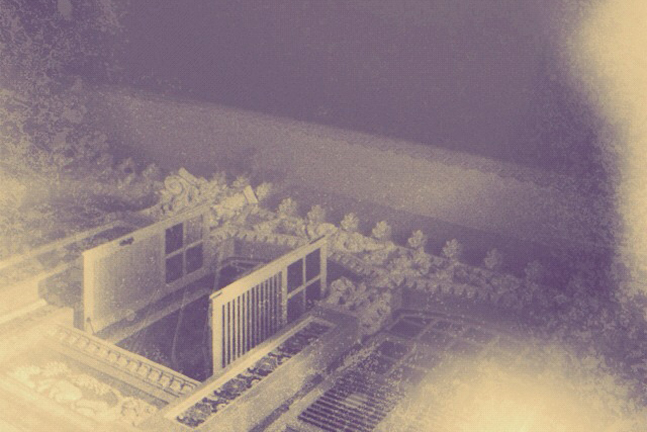 "I know of a kitchen, one that is filled with the light of love, even on its darkest days."
Kitchen. Label is a Singapore and Tokyo-based independent record label and publisher founded by Ricks Ang (also one half of ASPIDISTRAFLY) in 2008.
Kitchen. Label's music releases are finely crafted art objects that straddle different media. Kitchen. Label carefully curates a repertory of sound and images that showcase a distinctive aesthetic vision, shared among their musicians and artist collaborators from around the world. The label's artists seem to share an obsession with sensuous, fleeting phenomena. They create painterly and evocative sound collages that mimic the shifting play of light and shadow fluttering across a wall or

the surging and expiring of the sun's resplendent rays at dusk. These deceptively simple metaphors, however, belie the feats of engineering that have gone into crafting them. Kitchen.'s artists weave elements of modern classical, minimal folk and ambient into texture-focused arrangements that unravel languidly and deliberately through a time and space that seems to quiver more tremulously than our own. 

Despite its domestic-sounding name and penchant for delicate gestures and empty, impassive interiors, Kitchen. Label is a thoroughly metropolitan phenomenon. A bit like the roving eye of the flâneur in Baudelaire, who found solace in the bittersweet juxtapositions of urban life, Kitchen. Label documents momentary flickers of melancholic beauty in unlikely environments.






COMPANY PROFILE

Name
Kitchen. Label

Founded
2008

Company Registration Number
53133659W

Contact
info@kitchen-label.com
(contact person: Ricks Ang)

Principals
Ricks Ang : Founder
Artists
aspidistrafly
evade
fjordne
haruka nakamura
hanging up the moon
hior chronik
ironomi
janis crunch
pill-oh
sonicbrat
szymon kaliski
Business Outline
1. Record label, Publisher
2. Production and Coordination of Art Projects
3. Art Direction, Design