haruka nakamura PIANO ENSEMBLE announces new album 'Hikari'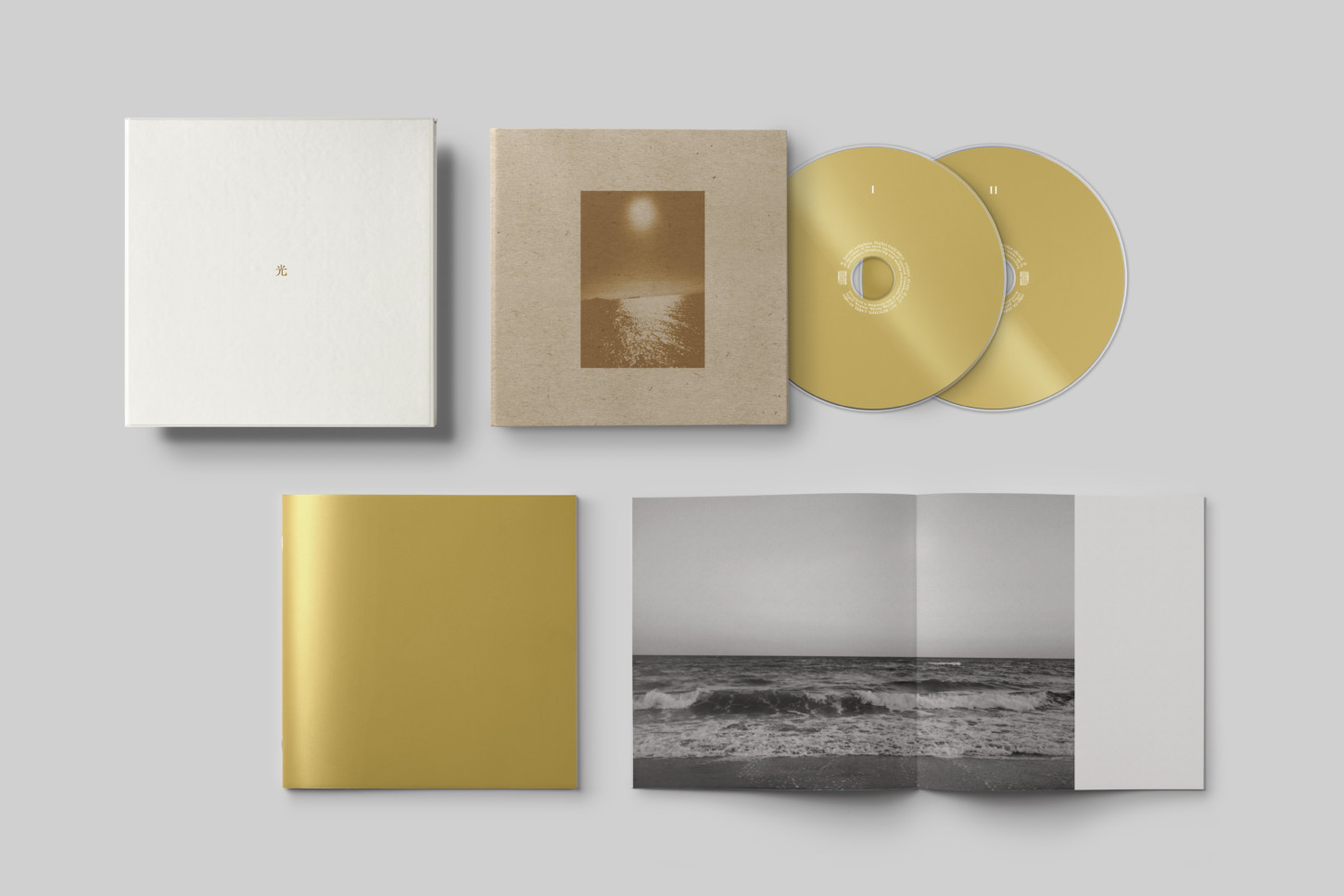 KITCHEN. LABEL presents haruka nakamura PIANO ENSEMBLE's new album entitled "Hikari" in a special 2-CD box set edition to be released on 8th August 2017. "Hikari" is the final set of the trilogy of albums (Ongaku No Aru Fuukei and CURTAIN CALL) to feature the current PIANO ENSEMBLE lineup before they go on a indefinite hiatus after their last show at the grand St Mary's Cathedral in Tokyo on 21st July 2017.
Since the release of "Ongaku No Aru Fuukei" in 2014, haruka nakamura PIANO ENSEMBLE has held a tour with 17 concerts in Japan and 4 around Asia, with sold-out attendance at venues such at Memorial Cathedral of World Peace in Hiroshima, Meguro Persimmon Hall in Tokyo and Hyogo Performing Arts Center in Kobe to name a few. Recorded in late 2016 and early 2017, "Hikari" includes a new suite of pieces from evolved and fully-formed versions of the group's favourites, and also previously unrecorded items from its concert programmes. The album's repertoire is the ensemble's most complete yet, and has been documented at the peak of the ensemble's form.
Part one of "Hikari" begins with music recorded once again at the acoustically profound sonorium hall in Tokyo. As ever, haruka nakamura's attention to the purity and precision of each and every note is matched by counterparts ARAKI Shin (Saxophone and Flute), Akira Uchida (Saxophone), Rie Nemoto (Violin) and Isao Saito (Drums). haruka nakamura's piano melodies might appear uncomplicated, but this transparency of sound creates a mesmerising cumulative effect with "SIN" represents the ensemble at its most buoyant.
Part two and the centrepiece of the album features 3 extended tracks recorded at Meguro Persimmon Hall (Tokyo), Waseda Scott Hall (Tokyo) and Lutheran Church (Fukuoka). 9-piece female choir group CANTUS, baobab and 14 year old vocalist Urara all took part in these recordings where the pieces "CURTAIN CALL" and title-track "Hikari" showcased the album's collection of sacred hymns and spiritual high points.
The ensemble is also joined by long time associate AOKI,Hayoto (Guitars & Harmonica) with Hiroki Chiba (Contrabass), Sakanoshita Norimasa (Guitar) and Ami Misawa (Cello).
The album ender and new piece is "Todai", thereby closing a divine circuit with its concluding distances. If music is meant to be a transporting experience, then the album "Hikari" is haruka nakamura PIANO ENSEMBLE at their transcendent and luminescent best.
Recorded by Katsunori Fukuoka (Flysound) and mixed and mastered by Gen Tanabe (studio camel house), "Hikari" is packaged in a hardcase box and features a 36-page book containing exclusive photos, liner and composer notes (in Japanese). The album also includes a digital download for 2 bonus tracks Hajimari No Sanbika (Waseda Scott Hall) and Yuube No Inori (sonorium). Total runtime: 85 mins.
TRACKLIST
1-1 nowhere (sonorium – Mar 11, 2017)
1-2 SIN (sonorium – Mar 11, 2017)
1-3 四月の装丁 (sonorium – Mar 11, 2017)
1-4 音楽のある風景 (sonorium – Mar 11, 2017)
2-1 光 (Meguro Persimmon Hall – Dec 11, 2016)
2-2 CURTAIN CALL (Waseda Scott Hall – Dec 23, 2016)
2-3 灯台 (Lutheran Church – Jun 18, 2016)
Bonus Track 1 – はじまりの賛美歌 (Waseda Scott Hall – Dec 23, 2016)
Bonus Track 2 – 夕べの祈り (sonorium – Mar 11, 2017)
Pre-order the album on 2CD Box Set Edition from our store:
http://bit.ly/2zieimh
Book tickets for launch show at St Mary's Cathedral, 21 July 2017:
https://t.co/Y6Xfs0qlZD