UNIQLO x KITCHEN. LABEL – Autumn Playlist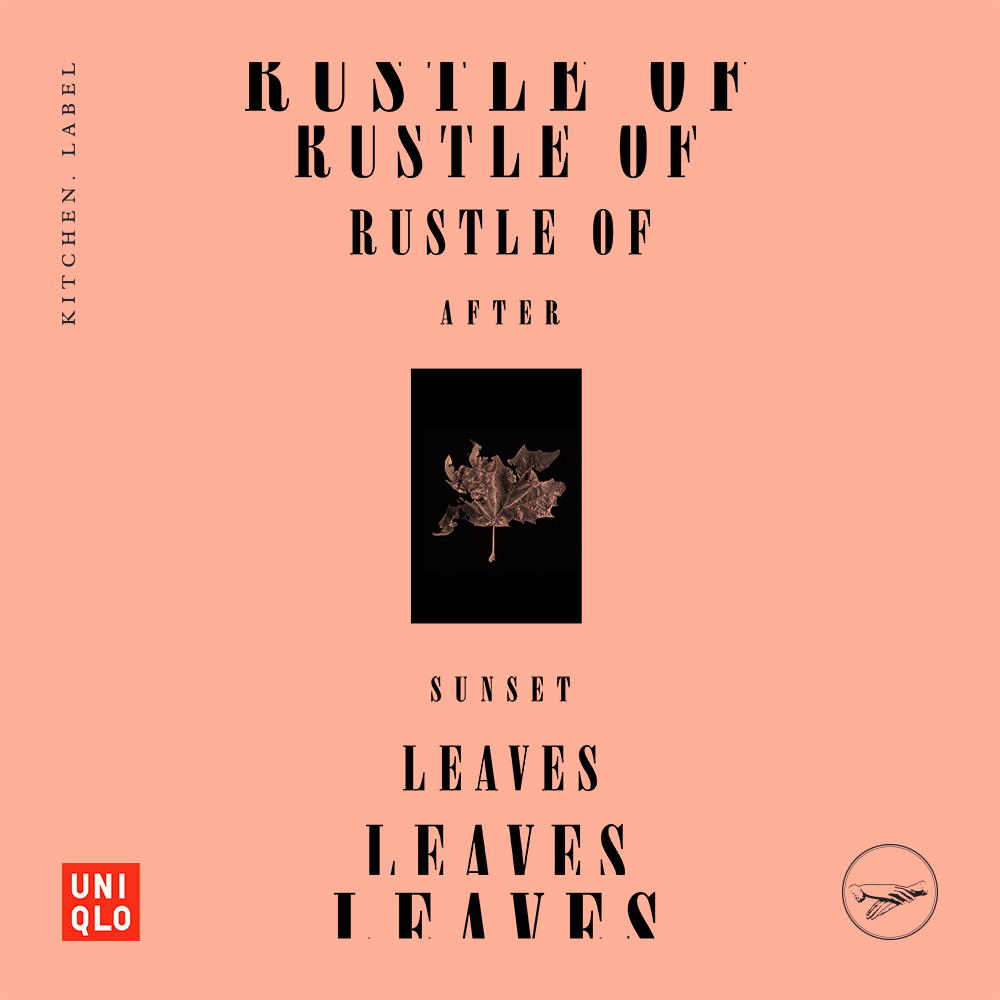 UNIQLO announces their "Fall for Autumn" campaign, with an exclusively curated in-store playlist from our KITCHEN. LABEL catalogue.
Enter the reverie of "Rustle of Leaves (After Sunset)", a one-and-a-half-hour excursion into various strains of ambient, neo-classical and the avant-garde. Deep music primed for quiet autumnal listening.
Now at UNIQLO Orchard Central, Singapore

Rustle of Leaves (After Sunset)
Solitude – Janis Crunch
Landscape With A Fairy – ASPIDISTRAFLY
Nest of Autumn – Hior Chronik (Feat. Sophie Hutchings)
Fields of Yellow Leaves – PILL-OH
Window-framed Clouds – sonicbrat
We Are – Hanging Up The Moon
Last Sun – FJORDNE
Faraway – haruka nakamura
Murmurations II – sonicbrat
楓 – ironomi (Feat. Coupie)
Ebb and Flow – Hanging Up The Moon
Autumn, Grace – FJORDNE
Interlude I – Szymon Kaliski (Feat. Peter Broderick)
光 – haruka nakamura PIANO ENSEMBLE
Twinkling Fall – ASPIDISTRAFLY