August 28, 2015
HARUKA NAKAMURA PIANO ENSEMBLE LIVE AT P FESTIVAL 2015 (TAIWAN)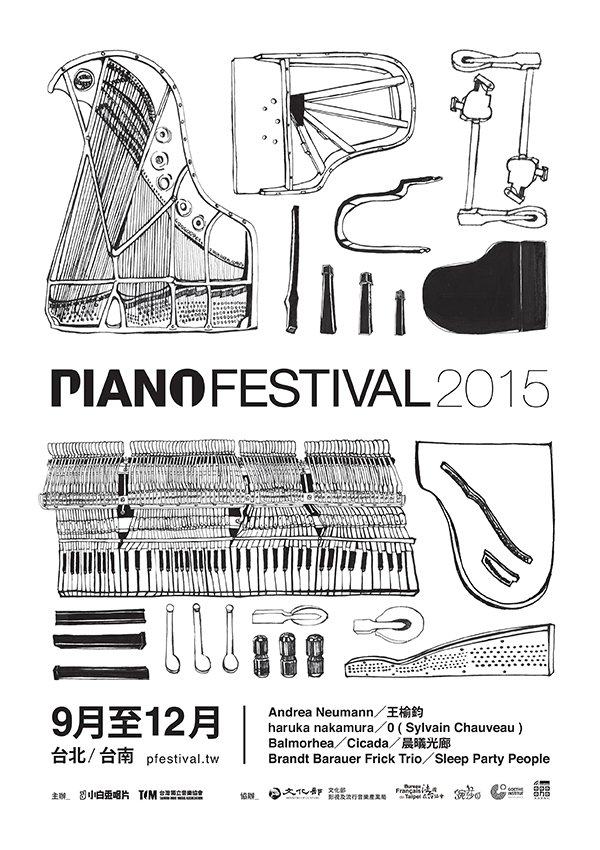 We are excited to announce that haruka nakamura PIANO ENSEMBLE will perform at this year's P Festival in Taiwan as part of their 'Ongaku No Aru Fuukei' tour. The quintet will be joined by special guest April Lee of Aspidistrafly on vocals for 2 dates on 20th and 23rd October in Taipei and Tainan alongside Sylvain Chauveau's 0. The festival is presented by White Rabbit Records and also features Balmorhea, Andrea Neumann, Cicada and more.
Get Tickets: http://pfestival.tw
August 18, 2015
ASPIDISTRAFLY "SONGS IN THE NIGHT" LIVE IN SEOUL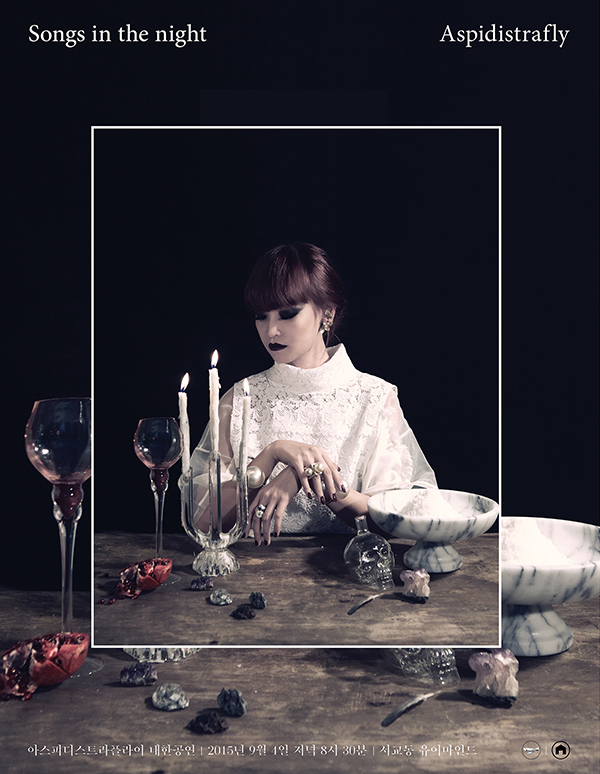 In the midst of recording their long-awaited 3rd album, Aspidistrafly will perform live in Seoul, South Korea on 4th September. The limited showcase 'Songs in the night' is kindly presented by Your-Mind.
GET TICKETS – http://yourmind-bookshop.com/archives/5465
July 22, 2015
SONICBRAT SOUND INSTALLATION 'FOR THE TIME BEING' NOW OPEN AT CENTRE 42 (SINGAPORE)
For fans of sonicbrat in Singapore, check out Darren Ng's latest work "FOR THE TIME BEING", an intimate sound installation augmenting the sound of ice melting. Part of The Vault: #3 Three series by INDEX presented by Centre 42. Open till this Friday, admission is free.
MORE INFO – http://centre42.sg/the-vault-3-2-for-the-time-being
July 22, 2015
SZYMON KALISKI JAPAN TOUR 2015
We're pleased to announce Szymon Kaliski's first Japan tour happening next month. Tour will be kicking off in Kobe and Nagano at space eauuu and Anonym Gallery respectively. The final show of the tour will be held in Tokyo with Chihei Hatakeyama and label-mate FJORDNE at gift_lab on 18th August. This tour is brought to you by Kitchen. Label and Culture.pl of Poland with the kind support of p*dis / inpartmaint inc, White Paddy Mountain and Miho Yamazaki. Special thanks to Shunichiro Fujimoto, ARAKI Shin and Kengo Yonemura for the tour coordination support. We hope to see you at the shows.
August 15, 2015 Saturday
Venue: space eauuu (Kobe)
Open 18:00 / Start 18:30
Tickets: 1500 yen (+1drink)
Live: Szymon Kaliski + Ex confusion, sleepland and more
More Info: http://www.musika-nt.com/spaceeauuu/?page_id=499
August 16, 2015 Sunday
Venue: Anonym Gallery (Nagano)
Open 19:00 / Start 19:30
Ticket: adv. /door 2,000 Yen
Live : Miho Yamazaki, Szymon Kaliski
Special Guest : ARAKI shin
More Info: http://www.anonym-gallery.com/
August 18, 2015 Tuesday
Venue: gift_lab GARAGE (Tokyo)
Open 19:00 / Start 19:30
Ticket: adv./door 1,800 / 2,300 yen (+1drink)
Live: Szymon Kaliski, FJORDNE, Chihei Hatakeyama
More Info: http://www.giftlab.jp/garage/?p=422
SZYMON KALISKI OFFICIAL SITE – http://treesmovethemost.com
RELEASE INFO – http://www.kitchen-label.com/catalogue/ki011-szymon-kaliski-from-scattered-accidents/
July 17, 2015
HARUKA NAKAMURA PIANO ENSEMBLE LIVE AT 5/R HALL (NAGOYA) IS SOLD OUT
We're proud to announce that haruka nakamura PIANO ENSEMBLE upcoming show of the 音楽のある風景 tour at 5/R Hall in Nagoya is now completely SOLD OUT! Thank you for making this the 4th consecutive sold out show of the tour so far. Next stop: haruka nakamura PIANO ENSEMBLE first ever tour outside of Japan. We can't wait to reveal the details. Very excited…