Announcing haruka nakamura's 'twilight' Deluxe Edition (2LP Black Vinyl)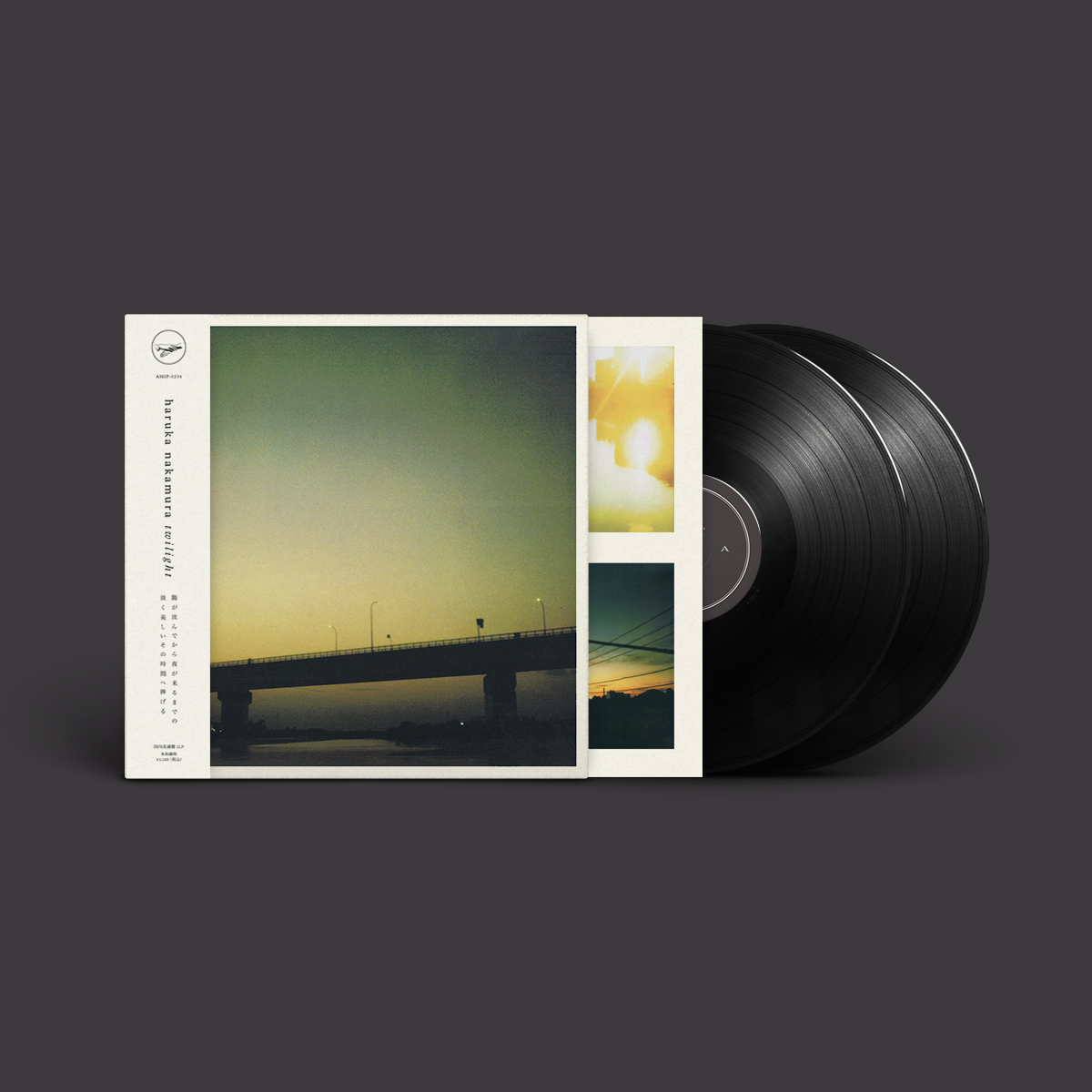 We will have a limited repress of the previously sold out twilight Deluxe 10th Anniversary Edition by haruka nakamura coming next month, this time in double black vinyl. Pre-order is up now on our online and Bandcamp stores.

twilight was haruka nakamura's second album, released in the summer of 2010. The album spawned the haruka nakamura classics such as twilight, ongaku no aru fuukei, curtain call, faraway and hikari. Upon release it was seen (and still is) as a haruka nakamura masterpiece. twilight marks a milestone not only for the artist but also remains the best-selling album on KITCHEN. LABEL in over a decade. 
To celebrate its 10th anniversary, the iconic album will be available for the first time on vinyl. Included in the reissue are 8 previously unreleased tracks recorded during the original sessions in 2010. Remastered by long-time collaborator Gen Tanabe, the reissue features artwork faithful to the original design with the addition of liner notes written by Toshhiko Terada of Ameto Kyujitsu.