Nº 9 Destroy & Dream – Evade
► Forgetting

► Untitled Dream

► Pavilion

► Endless

► Love

► Seeking For Mr. Freud

► Gift

► Crush

► God

► Seeking For Mr. Freud (Okamotonoriaki Remix)

► Pavilion (FJORDNE Remix)

► Love (Serph Remix)
USD $9.00 – USD $14.00
Orders come with WAV & MP3 downloads
CATALOGUE NO.
KI-009
GENRE
Electronic, Ambient
FORMAT
CD
Digital
SPECIFICATION
160 x 160 x 6mm (Close size), glass-mastered CD housed in 486 x 320mm fold-out cover mounted on die-cut thick board, offset printed, full color on premium matt paper
RELEASE DATE
30 Jun 2012
EDITION
1000
"Losing the absurd, a beautiful haze, the sun and moon as usual, fluctuating into madness"
Electronic trio Evade have been honing their repertoire of sounds crafted within the urban pastoral landscapes of former Portugese colony, Macau. In this much anticipated full-length album entitled "Destroy & Dream", Evade takes on the view of a distant observer, questioning life, the earth, the universe and the values of its living creatures, yet with the consolation of dreams, seclusion and shelter.
Evade builds tension through sustained silences and broken down electronic arrangements by Faye Choi, electronic whiz kid and producer of the band. Sonia Ka Ian Lao, an award-winning poet and novelist, pens poignant mantras, softly expressing them in layers of arresting whispers in her native Mandarin dialect Cantonese in "Forgetting", "Endless" and "God". As much an imagist as a writer, she creates these characters and Freudian dream-like scenarios that seem circle each other in unpredictable rhythms, intersecting without premeditation. In "Crush", a carefully-crafted dream pop elegy, Brandon L strums the guitar so languidly as if in acceptance with the disenchantment of the world, and all is swallowed beneath a symphony of bit-crushed synths and white noise.
What seems like a continuous vision of despair is destroyed as if the Looking Glass has shattered – in "Love", all self-seriousness and heroism is clean forgotten now as disorienting, idiosyncratic elements are spasmodically injected – these are puzzling as they are almost self-depreciating, for here lies what really makes Evade so elusive. In "Seeking Mr. Freud" and "Pavilion", textures are unconventionally amalgamated with minimalist beat loops, traditional oriental instrumentation and fragments of sounds sampled from old Hong Kong films. Despite the mélange of growing-up influences such as Cocteau Twins and Slowdive, Evade may be just what you get when James Blake meets Cocorosie. A slowing burning eruption on all counts, the moments in "Destroy & Dream" are excruciatingly intimate one moment and hauntingly deconstructed the next, yet these are powerfully sequenced images, with flashes of light that cut through the haze of illicit memories.
This album also features three remixes by three acclaimed producers/musicians from Japan. For Kitchen. Label fans, FJORDNE pushes the boundary of his constantly evolving jazz piano in the remix of "Pavilion", and it may very well provide a glimpse of his future work. Lastly, Serph, arguably one of the brightest new talents in the Japanese electronic music scene, adds his masterful interpretation of "Love". Mastered and designed by KITCHEN. LABEL founder Ricks Ang.
"もっといえば、なんのために、日本は『空中キャンプ』や『ファンタズマ』を生み出してきたのかということでもある。"
— Ele-king, Japan
"Destroy & Dream is a dark album that flashes it at all ends and shimmers, it is dense and oppressive and still conveys the impression of glass fragility."  8/10
— hhv.de.mag, Germany
"夢幻電子組合Evade的新專輯《Destroy & Dream》,便用十二首作品表達對毀滅與夢幻的看法,呈現出夢、靈魂、記憶等虛幻莫測的感覺。筆者聽罷這十二首作品後久久也未能從虛構的末日境像回神過來,好像被捲入了一個旋渦,還沮喪了好一陣子。" 8.5 /10
— Bitetone, Hong Kong
"しっとりとしたムーディーなポップ感もありながらも、崩した自由度の高いアレンジも盛り込んで、CocoRosieを彷彿させるポップかつ実験的な不思議なサウンドを作り上げています。"
— Linus Records, Japan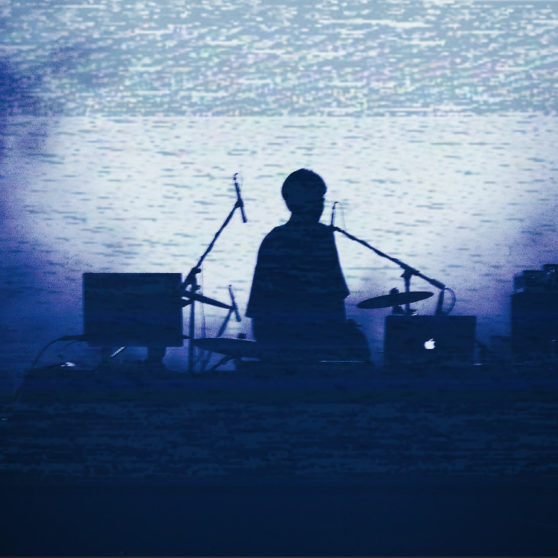 Evade
Evade is a three-member electronic band from Macau, formed by Sonia Ka Ian Lao (Vocals), Brandon L (Guitar), and Faye Choi (Sound)…