Nº 33 Altar of Dreams – ASPIDISTRAFLY
► How to Meet a Marblewing

► The Voice of Flowers

► Interlude: Chrysalises and Larvae

► Companion to Owls

► Moonmilk

► Interlude: A Ceremonial Ode

► Altar of Dreams

► Silk and Satins (Feat. SUGAI KEN)

► Quintessence
USD $9.00 – USD $26.00
| | |
| --- | --- |
| 12" Vinyl | out of stock. |
| CD | |
| Cassette | out of stock. |
| WAV | |
| MP3 | |
Orders come with WAV & MP3 downloads
CATALOGUE NO.
KI-033
GENRE
Ambient Pop, Chamber Folk,
Musique Concrete
FORMAT
LP/CD/Cassette/Digital
SPECIFICATION
LP: Azalea Pink vinyl in cover sleeve with capped obi-strip, 290 x 235mm 12-page booklet, 290 x 290mm posters – 4 sheets, 165 x 160mm sticker.
CD: 165 x 160 x 17mm cover sleeve with capped obi-strip, CD + jewel case housed in a customised 165 x 160 x 12mm box, 165 x 160mm 36-page book, 165 x 160mm sticker.
Cassette: Azalea Pink transparent tape housed in clear cassette case with 5-panel J-card.
RELEASE DATE
25 Feb 2022
EDITION
LP: 1500
CD: 2000
Cassette: 300
"By deathly pale light, silent is the night. Alone, to disappear; where the same images recur."
ASPIDISTRAFLY, the Singaporean duo comprising April Lee and producer Ricks Ang, return with Altar of Dreams, their first studio album in a decade. 
While their last album A Little Fable introduced the world to their bucolic and wispy brand of folk songwriting, Altar of Dreams sees the duo – also the founders of KITCHEN. LABEL – harness their experiences over the past decade to create a wholly new and inspired vision. In this new and third album, they drew upon a rich palette of shapes, sounds and movement: straddling between the visionary photography of Serge Lutens and Dora Maar, 80s Japanese ambient pop, musique concrete and the mournful strings of Béla Bartók. 
The world in which ASPIDISTRAFLY once inhabited was foggy and awash in faded memory. A feeling of being suspended in time felt inescapable with each listen. In Altar of Dreams, the fog is clearing up. At nine songs under 35 minutes, the album possesses all the defining hallmarks of ASPIDISTRAFLY – poetic lyricism, cosmic introspection, lush strings, surrealism, tenderness and texture. But what was once seemingly inscrutable has now been explored with astounding clarity, the duo maneuvering through a space-time continuum with delicate leaps.
'How To Meet A Marblewing', the opening track, is a heady sound collage of early internet sounds, film, anime, and chopped-and-screwed 90s J-pop. It's a presence deeply embedded throughout the record, a method Lee describes as "a form of environmental/tape treatment". 
The compositions glimmer with sincerity, addressing all at once destruction, mystery, uncertainty, hopes and dreams. The resulting music is backed by an opulence only possible with a line-up of guest musicians. 'The Voice of Flowers' is stirring in its balance of flute, clarinet, tenor saxophone and piano, bolstered by a string quartet. KITCHEN. LABEL artist haruka nakamura features on the track alongside Kyo Ichinose (who arranged the strings for the album) and wind instrumentalist ARAKI Shin.
'Interlude: Chrysalises and Larvae' takes the heavy path downward, adopting its name from the 1973 surrealist odyssey The Hourglass Sanatorium. It leads into 'Companion to Owls', a gothic pop paean to mortality inspired by the Book of Job. 
Before the namesake centrepiece of the album, another interlude arrives in 'A Ceremonial Ode', both of which were stirred by a series of regal Shiseido ads from the 1980s starring model Sayoko Yamaguchi. 'Altar of Dreams' is haunted by the lucid dreams that once provided escapism for Lee. Its tranquility belies a simmering tension, just as how a lucid dream would offer control in the face of the unknown. "In one of them, I was floating in a vast darkness safe and secure, and then I fell into a turbulent mirage where I willingly allowed myself to be swept away further and further from reality, hoping that I would never wake up," she says. "Needless to say I did, and ended up writing this song on one of these dead nights." 
If the title track replicates the feeling of falling deep into that spiral, 'Silk and Satins' is a direct analysis of the phenomenon. Warped frequencies collide with nature and television sound effects – the latter sourced from 80s Singaporean horror series Mystery – within an inter-dimensional music world. The track was made with featured artist SUGAI KEN, whose own work is an endless scroll of intoxicating found sounds. 
'Quintessence', the sweeping closing track, distills all the elements scattered across the album into a coda that beautifully refuses to resolve. At first an exercise in guitar looping, the song was then written without a beginning and end in mind. "I'd like to think of it as poetry that's sung," says Lee.
In Altar of Dreams, ASPIDISTRAFLY are renewed and hopeful. They've emerged from a decade spent reframing the world they see through vivid dreams and memories. Now, it's all yours to experience.
Words by Daniel Peters
CREDIT
All songs written and arranged by April Lee & Ricks Ang
Produced by Ricks Ang & April Lee
Mixed & Engineered by Ricks Ang
Additional Recording by Naoto Shibuya, Kevin Teoh, Gen Tanabe
Mastered by Gen Tanabe at Studio Camel House
Featuring Kyo Ichinose, haruka nakamura, ARAKI Shin, SUGAI KEN and more.
Design by April Lee & Ricks Ang
"ASPIDISTRAFLY traffics in lush tranquility, attuned to the ever-changing movement of age and landscape."
— NPR Music, USA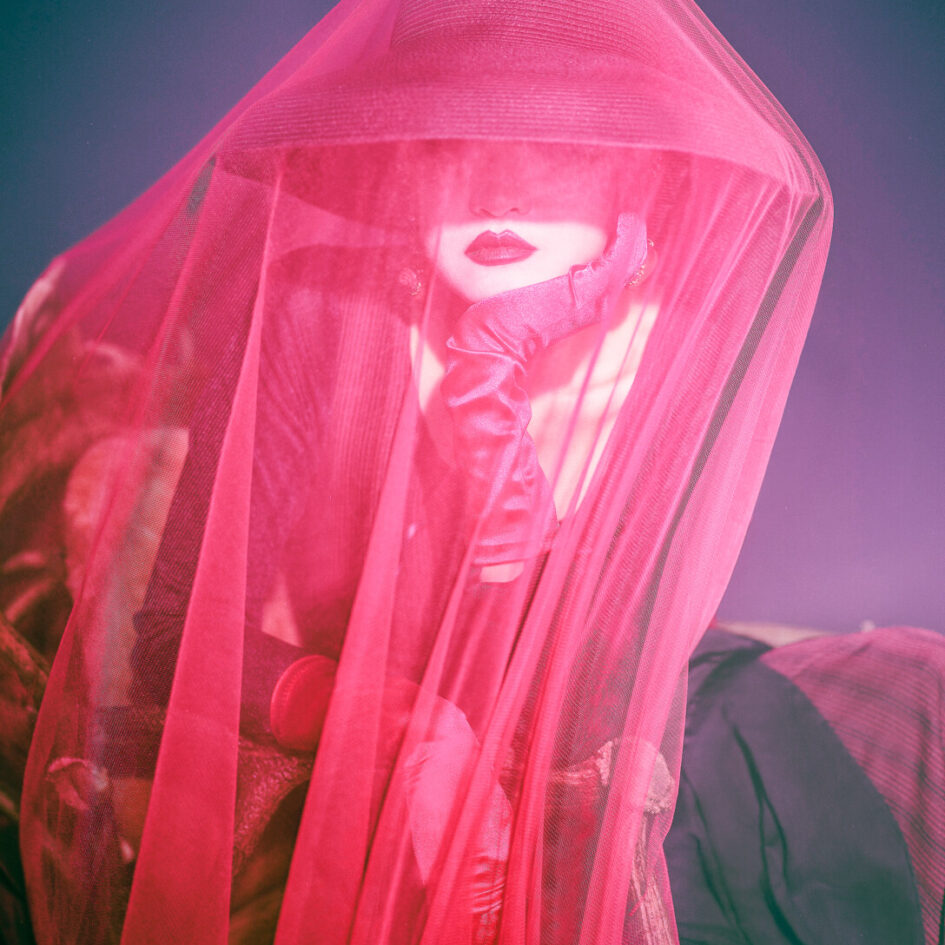 ASPIDISTRAFLY
Taking their name from George Orwell's novel "Keep the Aspidistra Flying", ASPIDISTRAFLY was formed by Singapore-based singer-songwriter April Lee and producer-guitarist Ricks Ang in 2001…
Additional information
| | |
| --- | --- |
| Weight | N/A |
| Dimensions | N/A |