Nº 34 Atarashiki Hikari – haruka nakamura
► Atarashiki Hikari

► Mirai

► Hikari

► twilight

► Hitotsu
USD $4.00 – USD $5.00
Orders come with WAV & MP3 downloads
CATALOGUE NO.
KI-034
GENRE
Ambient Pop,
Electronic
FORMAT
Digital
SPECIFICATION
–
RELEASE DATE
5 Nov 2021
EDITION
–
"The light shines in the darkness, and the darkness has not overcome it."
A year beyond the 10th-anniversary reissue of his second album twilight, haruka nakamura shares and reflects on one of his most important compositions, Hikari (Light), which was born out of the original album sessions. 
At the beginning of 2010, nakamura was going through a difficult time while recording the album, having to endure the unbearable grief of the sudden passing of his mentor and dear friend, Jun Seba, also known in the underground hip-hop community as the legendary nujabes. nakamura's passion for music, which was first ignited by nujabes' huge influence on him, began to burn out due to this tragedy, and at some point even contemplated giving up on making music. 
Over time, it wasn't until some musical exchanges over letter-long emails with Singapore-based April Lee of ASPIDISTRAFLY, who was recording the vocals for the song twilight with him, trading audio files and spreading warmth from across the sea; nakamura found solace in Lee's comforting words. Through mutual inspiration and a desire to "turn back time", it led him to explore reversing the completed track of twilight instinctively to juxtapose a new "dawn". Unexpectedly, a miraculous thing happened – nakamura likens the experience of hearing the backward track for the first time to a beaming "light of hope", feeling a sense of rejuvenation coming from a kaleidoscope of newfound sound and melody which weaves through his emotions in glorious splendor. "The sound is so spiritual and alive; it moved me" as he recounts this chanced but profound single encounter that enlivened his spirit. nakamura came back, gradually returning fully armed with his deep-rooted love of making music again and the song Hikari was created.
The concept of playing Hikari (and pieces from the album twilight) live gave birth to the formation of the haruka nakamura PIANO ENSEMBLE, which has been the artist's lifeworks for several years between 2011 – 2017. The hymn-like chorale which first unveiled itself It culminated in the album of the same name, Hikari, in the ensemble's final recording. Hikari became one of the most representative songs in nakamura's artistic endeavour.
Several variations of Hikari exist in haruka nakamura's repertoire. Previously unreleased rearrangements Atarashiki Hikari (A New Light) and Mirai (Future) feature ASPIDISTRAFLY's April Lee on vocals and strings recorded from the premiere of the live version of Hikari at Tokyo's Waseda Scott Hall in 2011. A lost piano solo piece recorded during that period, Hitotsu (Oneness), was also revived as the closing piece of the five-track digital EP specially compiled by nakamura which also includes the original versions of Hikari and twilight. Drifting on its wash of healing sounds, the EP conveys a message that the artist intends to share. nakamura hopes this collection of songs will find its way into the inner spaces of the listener's soul, just as it did for him – channeling renewed peace and an optimistic vision in this era of uncertainty and shaken normalities. 
haruka nakamura's Atarashiki Hikari EP will be released on November 5, 2021 in digital editions via KITCHEN. LABEL. Mastered by Gen Tanabe at studio camel house in Japan.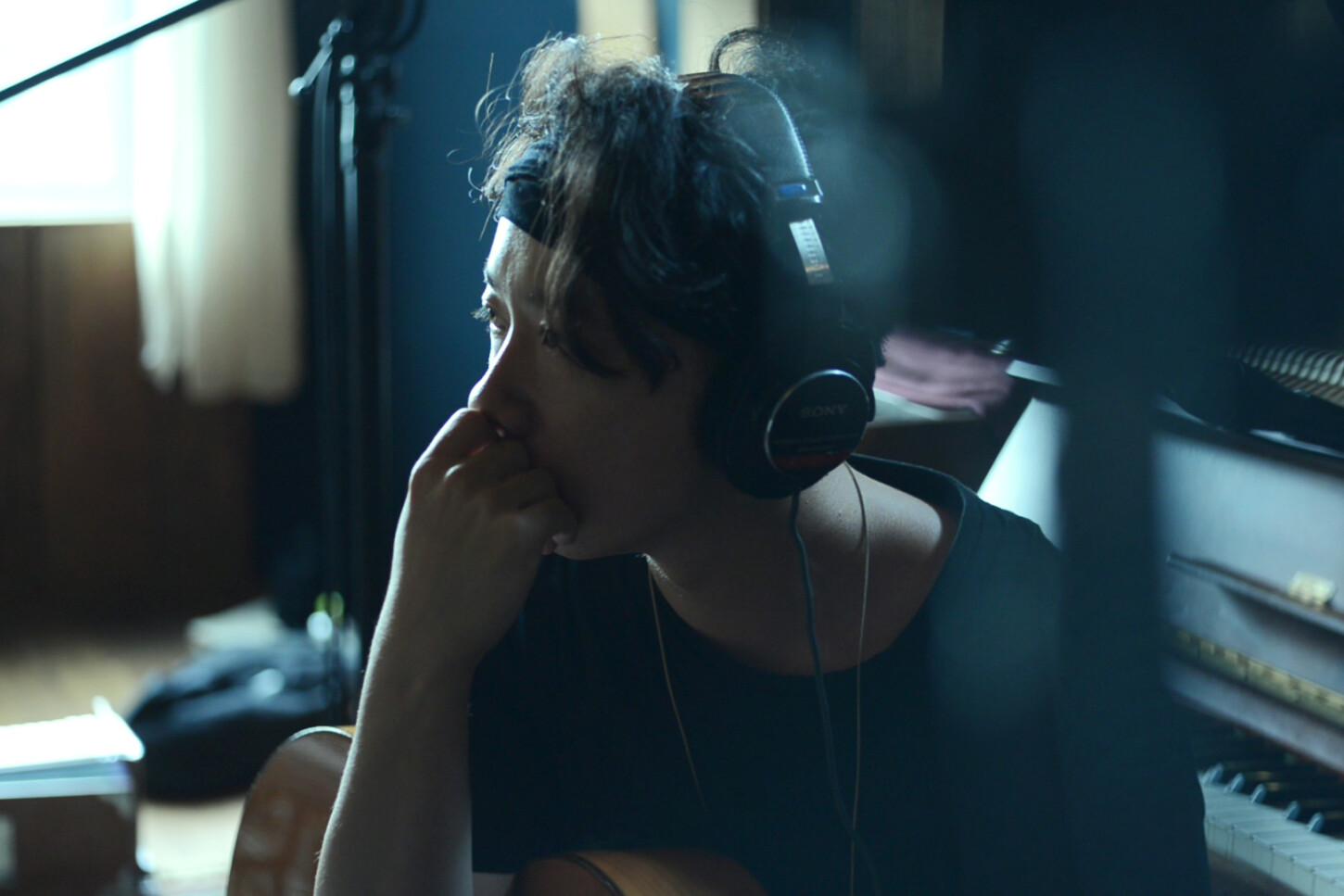 CREDIT
Produced by haruka nakamura
Vocals by April Lee (ASPIDISTRAFLY)
Violin by Rie Nemoto, Ayako Sato
Cello by Yukari Hara
Mastered by Gen Tanabe at Studio Camel House
Design by Ricks Ang
Photos by Shoji Onuma
This is a story about "Hikari", an EP that features five songs, including previously unreleased versions. I would like to talk about the accidental or inevitable circumstances that led to the song's birth.
The second album, "twilight," was produced in 2010. It was a concept album dedicated to "the beautiful time between sunset and night".
Shortly after announcing the release of "twilight", my friend and mentor, the artist nujabes, who I had been making music with at the time, passed away. For a while after that, I lived a life of severe self-destruction. I withdrew into my room, lost weight, and was not in the right frame of mind to make music. I lived in the darkness of midnight without an exit. During this time, I received a letter-like e-mail from Singapore, from April of ASPIDISTRAFLY, who was recording the vocals for my song "twilight". (She and her partner Ricks run KITCHEN. LABEL, which released my second album "twilight". We've been friends for a long time.). She was worried about me as a friend and encouraged me even from overseas. The warmth of her kindness gave me strength. I decided to touch music for the first time in a long time.
Somehow, I played "twilight" in reverse. I thought that by playing the music of the sunset scene backward, I might be able to find the beginning of the dawn. Maybe that's what I was thinking. Anyway, that was all I could do.
Unexpectedly, the reversed track is full of unanticipated new brilliance. I will never forget the excitement at that time. Where the door was once closed, I felt that the path to music was opened again.
And with this, "Hikari" was born.
Eventually, this song and the concept of playing the twilight album live led to the formation of PIANO ENSEMBLE, which became my life's work over the years. Eventually, it culminated in the album entitled "Hikari" and became one of my most important works.
Nowadays, whenever I think of "Hikari", I have a strong impression of the PIANO ENSEMBLE version. However, I cherish this original version because it still captures the circumstances and feelings of the time. Suppose this song had not been born. I don't know if I would have continued with music.
There were several versions of "Hikari" that had not been released to the world. Some of the songs were left unreversed. It is a multifaceted arrangement as I also mixed in a live string recording from the song's first performance at Waseda Scott Hall. These were not intended for release but were made as demos for my own personal listening (out of pure curiosity). If you listen to the songs in chronological order, including the original "twilight", you may understand the story behind the songs.
Maybe the world is looking for a little light of hope right now. Or perhaps it's just like me at that time. I just had this sudden yearning. And it is to collect Hikari and all the related songs all together into one EP.

Autumn 2021
haruka nakamura
Translated by Kana Kimera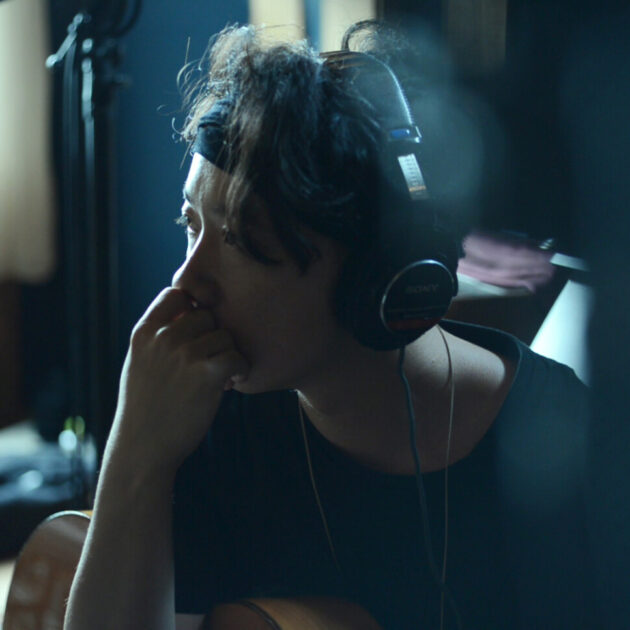 haruka nakamura
haruka nakamura is a composer, producer and multi-instrumentalist based in Tokyo, Japan. While growing up in the snowy hills of Aomori, haruka learned to play piano and guitar on his own…