Nº 5 sketch – ironomi
► 夏虫色

► 空色

► 裏葉色

► 翠色

► 時色
USD $9.00 – USD $14.00
Orders come with WAV & MP3 downloads
CATALOGUE NO.
KI-005
GENRE
Ambient, Enviromental,
Meditative
FORMAT
CD + Art Book
Digital
SPECIFICATION
Glass-mastered CD housed in 32 pages hardcover book, offset printed, full color on premium matt paper
RELEASE DATE
1 Dec 2010
EDITION
1000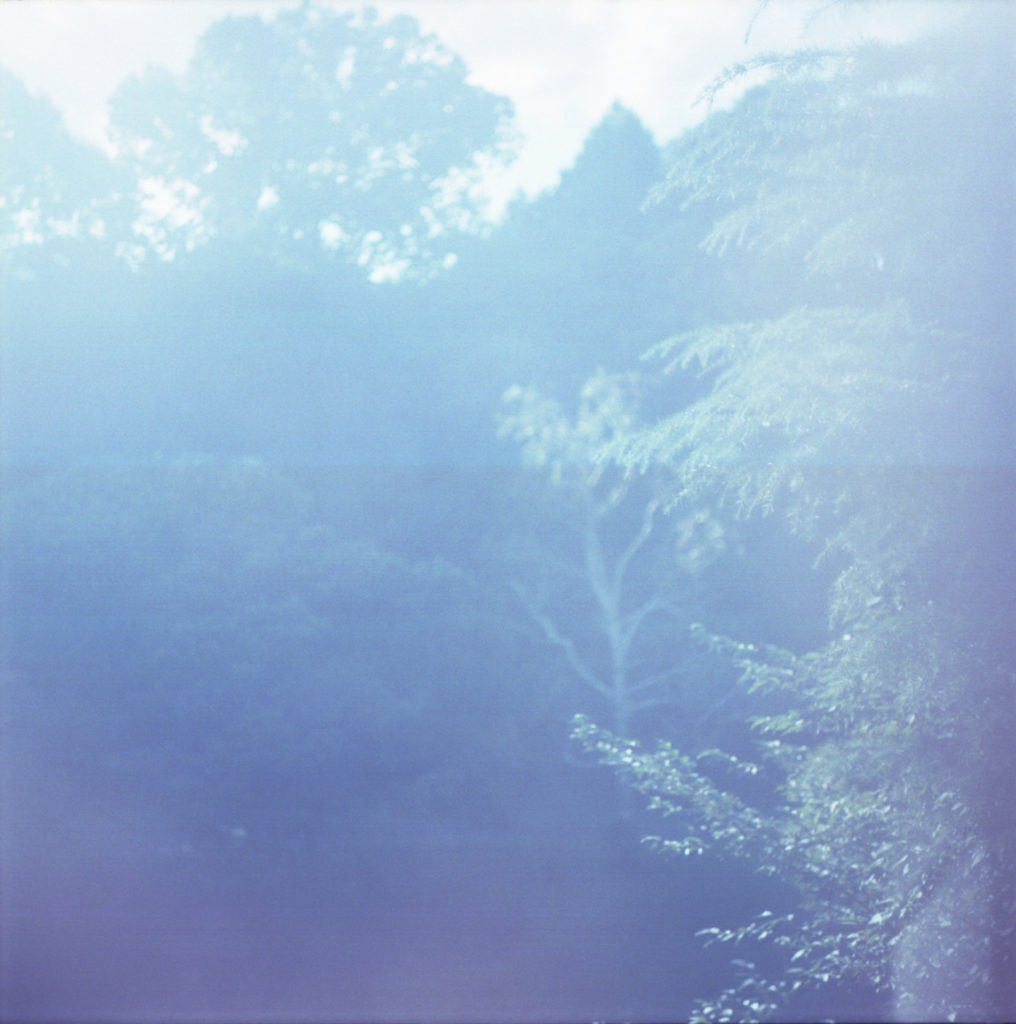 "On a summer's day, there was an artist sketching the chorus of insects using his sense of hearing, adding various colors to a white canvas."
ironomi's delicate field recordings capture the tangible atmosphere of a specific time and place. "sketch" is a live improvisation recorded in the summer of 2007 in a very old wooden house atop a hill in Mashiko, a town in Japan's Tochigi prefecture known for its close association with some of the country's leading ceramic artists and pioneers of the mingei (folk art and craft) movement, such as Shoji Hamada. By straddling both ambient classical music and documentary recording, ironomi created a "folk craft" album of their own – a pastoral reverie inspired by Mashiko's shaded bowers and fitting dragonflies.
"sketch" attempts to conjure something of the glaring light and torpid air of a Japanese summer using sound alone. The titles of these compositions invoke a literal kind of emotional color – specific nuances associated with the unique hue of summer insects, or the underside of leaves in the shade.
The names of these colors belong to a romantic, anachronistic vocabulary found in literary works that date from the Heian period (794-1185), like Sei Shonagon's The Pillow Book.
Junya Yanagidaira's sparkling piano arpeggios – looping insistently on top of themselves, reverberating gently against the ambient whirr and hiss of the frolicking cicadas – evoke the drowsy languor of a midsummer afternoon, of being held captive to a riot of insects nesting in the thick clumps of foliage on the trees outside. Indoors, you languish in a sort of blissful daze, enjoying the occasional moment of cool relief brought inside by an errant breeze. Using real-time sampling and processing through self-made patches on his laptop, Yu Isobe transforms Yanagidaira's uttering phrases into something altogether darker on "uraha-iro" – a sinister pastoral drone that simmers ominously against the inescapable clamor of the chattering insects. In their own words, "sketch" is a sonic portrait of "a summer's whispers" – a poetic, meditative soundtrack that records microscopic nuances of the atmospheric elements particular to this season.
"sketch" is available on CD + Artbook and digital formats on 1st December 2011. The physical CD copy comes in 32 pages hardcover artbook edition featuring photography by April Lee, taken in the immediate surroundings of the recording site in Mashiko City (Tochigi, Japan) in the late summer of 2009.
"‎A crystalline sparkling gem of contemporary instrumental music."
— De:Bug, Germany
"Trapping the listener in a peaceful space of pure sound and sonic allusions."
— Tokafi, Germany
"Painterly and hypnotic. The impressionistic ripples of piano fragments generate the cumulative feel of a gently flowing river."
— Textura, Canada
This is a perfect album to program on repeat and allow to fill the room as your day proceeds."
— Sonomu, UK
ironomi
ironomi is an ambient classical duo consisting of pianist Junya Yanagidaira (b.1984) and Yu Isobe (b.1984) on guitar & laptop…