Nº 13 Stranger to my room – sonicbrat
► Geometry

► The Listening Room

► Refraction

► Wake Up To Sleep

► Caesura

► Being Air

► Window-framed Clouds

► Stranger To My Room

► Adjacent Room

► Temporal

► A Matter Of Time
USD $9.00 – USD $14.00
Orders come with WAV & MP3 downloads
CATALOGUE NO.
KI-013
GENRE
Ambient, Organic,
Contemporary Classical
FORMAT
CD + Art Book
Digital
SPECIFICATION
Glass-mastered CD housed in a 200mm x 140mm 16-page book, offset printed, full colour premium matt paper
RELEASE DATE
25 Jul 2013
EDITION
2000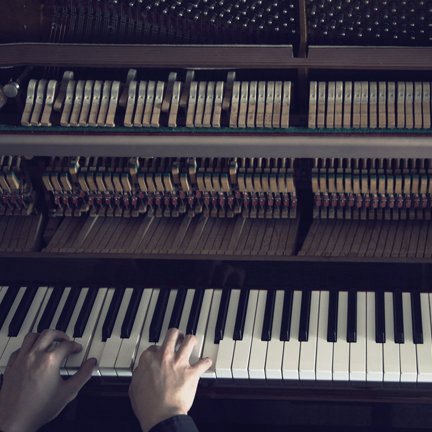 "Temporary signatures of time sweep across the house. They shift and morph across the day, creeping slowly, almost still."
"Stranger to my room"is sonicbrat (Darren Ng)'s debut release on KITCHEN. LABEL. 11 instrumental tracks are masterfully crafted with solo piano and pure acoustic recordings. Recorded entirely in his own house where he has been living alone for the past 8 years, "Stranger to my room" is an album exploring the personal relationship of time, space and being, reflecting upon a familiar yet alienating loneliness. The atmosphere of "Stranger to my room" is suitably intimate and warmly affecting – the track titles are reflective of small fleeting wonders observed at home that Darren has used as theme to base his compositions on, eliciting profound emotions from the simplest of metaphors.
Darren's approach to producing is that of a classically-trained composer's, which makes "Stranger to my room" not unlike a composition with 11 movements. The album opens with sparse piano improvisation played in the dark of the night, lulling listeners into a nocturnal reverie and setting the mood for the album.
As the record progresses, arrangements shine and become fuller as cellos,
violins, acoustic guitar and an array of acoustic instruments come into play. In parts, the album's intimacy and textural quality are created by his recording techniques – from a closely mic'd upright piano to capture hammered hits of the piano, to microphones placed at various parts of his house where even the tiniest details and sounds are brought to the surface.
The result is a rich and natural environment recorded with the purest and most microscopic process. "Stranger to my room" is a deeply personal work which invites the listener to rediscover the forgotten in the familiar within the living space.
"Stranger to my room" is presented in a 16-page art book format featuring a collaboration with Helsinki-based artist Aiwei Foo. In a place where alienation and familiarity both become parts of existing within a space, Aiwei mirrors time shifts and one's personal backdrop against changes and the environment in her parallel imagery. This record is mastered by label founder Ricks Ang.
CREDITS
All compositions by sonicbrat
Mastered by Ricks Ang at KITCHEN. LABEL
Photography by Aiwei Foo
Design by Ricks Ang, April Lee
"絶賛オススメ。シンプルな美しさと親密な暖かさに包まれるピアノ・ポストクラシカル作品。GoldmundやDustin O'Halloran好きはマストっす!" – Tower Records Japan Recommendation of the Month.
— Tower Records, Japan
"A gradual immersion in the hours of the day. No words are spoken and they are not needed. Darren Ng weaves sounds as an intimation of a person's sojourn through nocturne and daytime. The pace is Ozu-esque." 4/5
— The Straits Times, Singapore
"クラシックが基にある響きを持ったピアノに、チェロなどすべて生音での録音は、都会的な洗練と田園的な素朴さを持つ。細やかに施された装飾がうっすらと涼しさを運ぶ、アジアの夏のために作られたかのような1枚。作風にはすでに完成された構築性を見ることができ、静かな作品ながら才能をひしと感じさせるもの。Stranger To My Room――その部屋に訪れる異邦の者を指すのは、はたして見えない音楽のミューズかそれとも知り得る誰かか。" – 雨と休日 Top Ten Albums of 2013

— 雨と休日 , Japan
"An album of stark beauty and it seems that the silences in between notes are just as important as the music itself. This is a modern classical album that doesn't come across as pretentious or difficult, just 11 moments of pure calm that will make you forget all the rigours of life for just a fleeting moment. 8/10."
— Norman Records, UK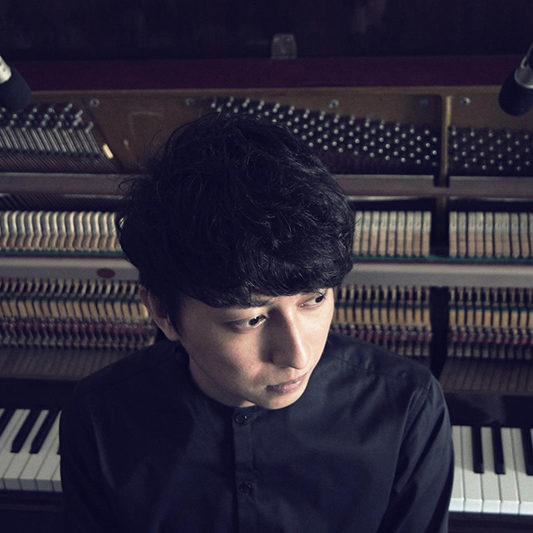 sonicbrat
Charmed by the evanescence of things and the tacet moments in life, sonicbrat celebrates the ephemeral quiesce of an urban reality. The brainchild of Darren Ng (b. 1979), his musical penchants reside in the simple, quiet and minimal…