January 7, 2014
KITCHEN. LABEL SINGAPORE SHOWCASE – BE MY LIGHT, BE MY GUIDE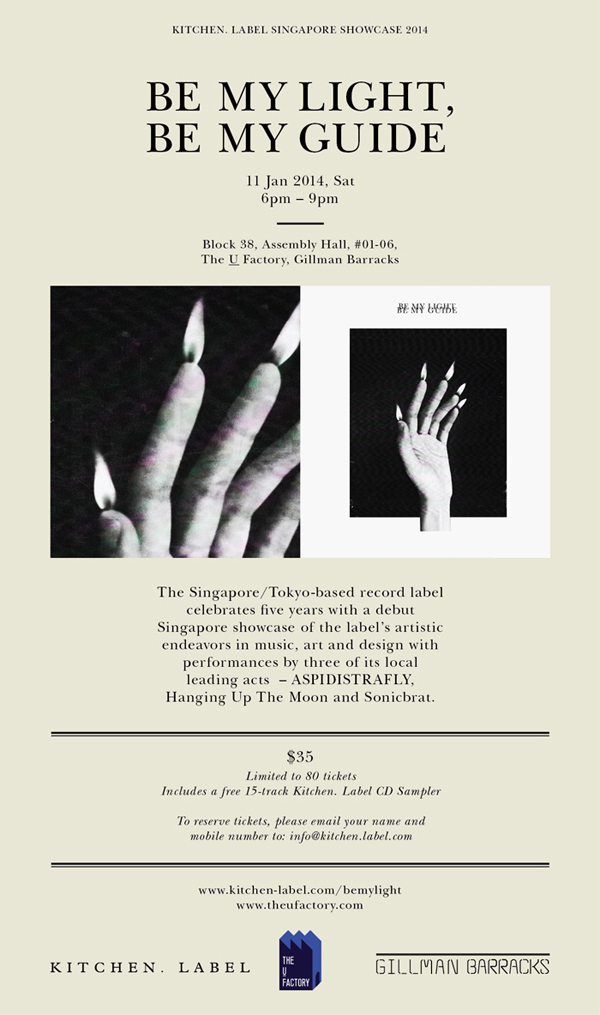 July 3, 2013
LISTEN TO 'CAESURA' FROM THE UPCOMING ALBUM 'STRANGER TO MY ROOM'
Listen to 'Caesura', an exquisitely crafted solo piano piece and the first track to be revealed from sonicbrat's upcoming album 'Stranger to my room'. CD + Art Book out on 25th July worldwide.
Preorder and release info now available at
Kitchen. Label (World) – http://www.kitchen-label.com/catalogue/ki013-sonicbrat-stranger-to-my-room
p*dis / Inpartmaint Inc (Japan) – http://www.inpartmaint.com/shop/sonicbrat-stranger-to-my-room/

June 22, 2013
KITCHEN. LABEL INTERVIEW ON VULTURE MAGAZINE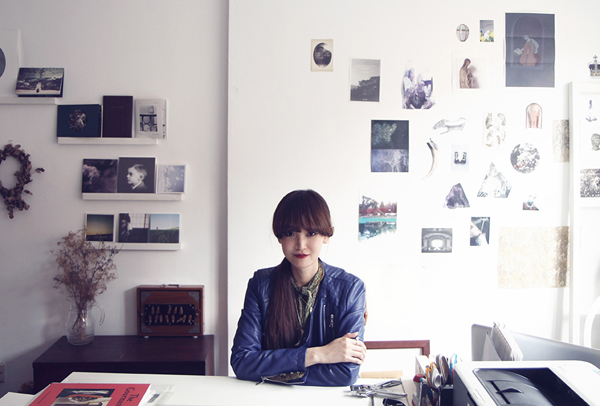 Owners April Lee and Ricks Ang had the pleasure of being interviewed on Vulture Magazine to speak about their craft and the process behind the holistic aesthetics of their sound, art and design for Kitchen. Label and ASPIDISTRAFLY. Visit the official Vulture Magazine website below to read the full article. Many thanks to Clifford and Qian Rou!
- http://www.vulture-magazine.com/art/creative-class-kitchen-label
June 17, 2013
INTRODUCING AIWEI FOO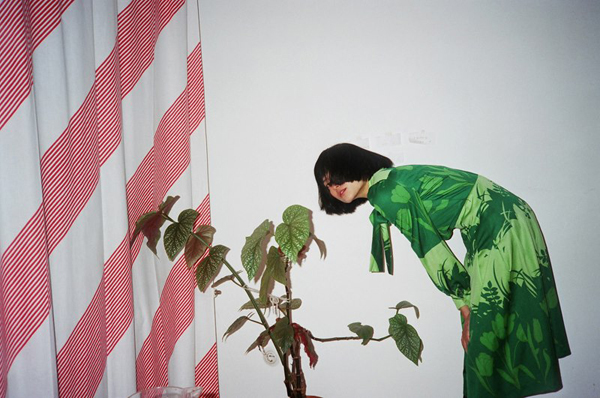 Introducing Aiwei Foo, cross-disciplinary artist/creator who has collaborated with sonicbrat for the art book of our upcoming release, Nº 13 STRANGER TO MY ROOM – her visuals had inspired Darren's concept and sound.
Aiwei is currently based in Helsinki pursuing a master's degree in Fashion. Visit See You Tomorrow to find out more about her works or follow her on instagram (along with 45k others!) where she posts spontaneous experiments spurred by the mundanities of everyday life.
- http://instagram.com/awfoo
- http://www.seeyoutomorrow.com
June 6, 2013
SONICBRAT JOINS KITCHEN. LABEL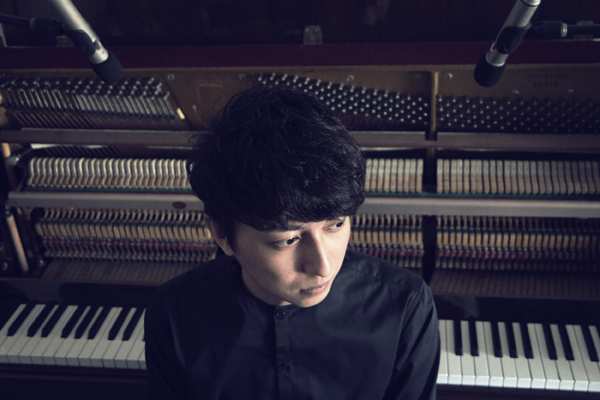 We're very excited to announce the latest member to join the Kitchen. Label family, Singapore-based sound artist and composer Darren Ng, also known as sonicbrat.
Trained in classical piano, he is a multi-instrumentalist known for his quiet and elegant simplicity, evoking traces of Erik Satie and Ryuichi Sakamoto as acclaimed by The Wire. We're all set to release his new album STRANGER TO MY ROOM on 23rd July. Stay tuned for more announcements coming soon.
ARTIST BIO – http://www.kitchen-label.com/artists/sonicbrat