Nº 16 Immaterial – Hanging Up The Moon
► Brave New World

► The Divers

► Ebb And Flow

► A Pathetic Excuse

► Unconditional

► Indie Movie

► Comes A Light

► All Is Lost

► Knell

► Till The End
USD $9.00 – USD $20.00
| | |
| --- | --- |
| 12" Vinyl | out of stock. |
| CD | |
| WAV | |
| MP3 | |
Orders come with WAV & MP3 downloads
CATALOGUE NO.
KI-016
GENRE
Singer-songwriter,
Folk, Acoustic
FORMAT
LP/CD/Digital
SPECIFICATION
LP: 12″ jacket, 12 x 12″ insert, white-coloured 180g vinyl
CD: 14.0 x 13.5cm, customised CD case, 6-page inlay
RELEASE DATE
18 Apr 2015
EDITION
LP: 250
CD: 1000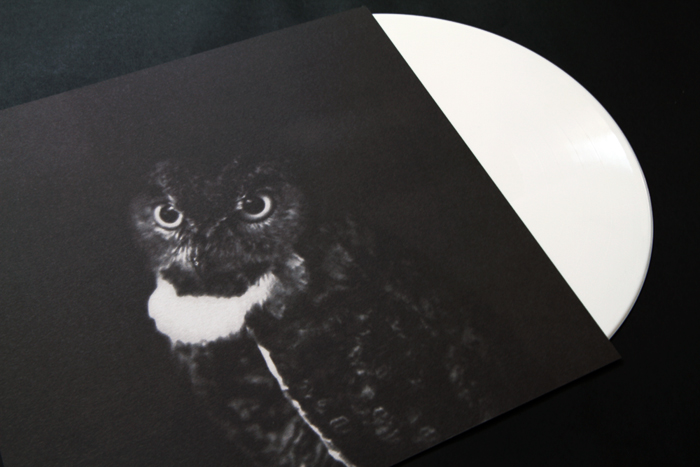 "There's no room for reason when we give in to hate. All the noise and the voices will only cease to decay."
Hanging Up The Moon started off as the solo project of Sean Lam, ex-frontman of Concave Scream, one of Singapore's pioneer indie bands. Recorded entirely in his study in the wee hours of the morning, the self-titled debut album was a stripped-down affair, its quiet sound captivating both critics and listeners alike.
In the follow-up album "The Biggest Lie In The World", Hanging Up The Moon explored a different soundscape with the help of good friends and fellow veterans of the local music scene: Dean Aziz (Concave Scream), Leslie Low (The Observatory) and Victor Low (Affixen). "The Biggest Lie In The World" was launched at the Esplanade Recital Studio, playing to a full house. The album has since sold out and is currently pending a reissue
With "Immaterial", Hanging Up The Moon moves even further away from its singer-songwriter roots and continues to evolve both in sound and set-up, with Alexius Cai joining the line-up. This new album is our most lush and ambitious project to date. Layers upon layers of vocals meet their match in violins and cellos at times epic and soaring, at times subtle and grounded — all set against Hanging Up The Moon's signature melodies, riffs and rhythm.
A two-night show has been planned for the "Immaterial" launch to accommodate the many fans (some of whom were turned away at the door of the second album's launch). To deliver the full sound of the album, Hanging Up The Moon will be supported by a six-piece string section. Together with artistic visual projections and sensitive mood and lighting design, the show promises not just an aural treat but a full-on sensory experience.
Mastered by James Plotkin in the USA, the LP is available in limited edition of 250 pressed on white-colored vinyl designed by Hanging Up The Moon's Sean Lam.
"Dreamy and incredibly lush, it takes several listens to allow the album's heart to unfurl, assisted by simple and poignant lyrics."
— Buro 24/7, Singapore
"Ever so mild yet unconventional, there's a rare balance and maturity within the gentle, subdued sounds of Hanging Up The Moon's newest release Immaterial." 
— Bandwagon, Singapore
Hanging Up The Moon
Hanging Up The Moon started off as the solo project of Sean Lam, ex-frontman of Concave Scream, one of Singapore's pioneering and most respected indie bands…
Additional information
| | |
| --- | --- |
| Weight | N/A |
| Dimensions | N/A |