Nº 7 (Reissue) A LITTLE FABLE – ASPIDISTRAFLY
► A Black-necked Swan

► Landscape With A Fairy

► Homeward Waltz

► Cocina

► Sea Of Glass

► Countless White Moons

► Language Of Flowers

► Wooden Room

► Gensei

► Blue Bonnet Of The Seven Stars

► Dear Sylvan

► Twinkling Fall

► Landscape With A Fairy - Live (Bonus Download Track)

► Endless Dreamless - Live (Bonus Download Track)
USD $9.00 – USD $14.00
Orders come with WAV & MP3 downloads
CATALOGUE NO.
KI-007R
GENRE
Ambient, Folk,
Musique Concrete
FORMAT
CD
Digital
SPECIFICATION
Glass-mastered CD housed in die-cut thick board case, premium art paper outer slipcase, 6-page insert offset printed on newsprint paper.
RELEASE DATE
7 Sep 2014
EDITION
Reissue: 5000
First Press: 3000
"I went mourning without the sun; I am a companion to owls."
Originally released in 2011, ASPIDISTRAFLY 2nd album A LITTLE FABLE is now reissued in a newly packaged CD edition with a special inclusion of 2 bonus download tracks recorded live in Tokyo featuring guests haruka nakamura, Janis Crunch and Junya Yanagidira (ironomi).
In the autumn/winter of 2010, Singapore-based April Lee and Ricks Ang of ASPIDISTRAFLY (also founders of KITCHEN. LABEL) embarked on the recording of their second album A LITTLE FABLE in Japan in collaboration with several artists. Fascinated by the patina of time and themes of
folklore, A LITTLE FABLE narrates a surrealist procession of tales, twelve compositions simmering one into the other lyrically and picturesquely. This album sees the duo returning to a warm, organic palette of closely-whispered vocals, fingerpicked guitar, string arrangements and their trademark texture-focused arrangements. Featuring guest collaborators Kyo Ichinose, Seigen Tokuzawa, haruka nakamura, Junya Yanagidaira (ironomi), honagayoko, Akira Kosemura, Janis Crunch and more.
A dusty bottom drawer of forgotten memoirs is unlocked, and the album opens with a mourning, solitary cello while a harmonium drone forebodes an oscillating motif of glockenspiel tones, or sprinkled stars if you will. In LANDSCAPE WITH A FAIRY, a tale of loss and longing during the earliest dawn mist – the world in its daily transition – is daubed in the hues of intensified sunlight, foliage or shadows, only to be diffused and faded by time, not unlike Andrei Tarkovsky's polaroids of the Russian countryside.
April Lee's intimate vocals and acoustic guitar gently break the silence of a cold morning, backed by graceful string flourishes arranged by Kyo Ichinose. Kitchen. Label's very own haruka nakamura and Junya Yanagidaira (ironomi) add harmonizing colors of the guitar and piano respectively.
Tracing the mysterious migration routes of nocturnal animals, HOMEWARD WALTZ skips home along a breadcrumbed-path with ephemeral glimpses of forest sights, ornamented by violins and other curious sounds before fulminating into a amorphous guitar drone, as Seigen Tokuzawa's improvised cello strokes drift and wander with split-second apparitions in the night sky. Sounds of wooden creaks and early morning spoon-in-coffee stirrings permeate the spontaneous atmosphere of COCINA. honagayoko's quaint and chopped piano phrases waltz with spliced vocals and flute.
Emerging from the darkened foliage into a vast, cryptic hemisphere, the second half of the album teeters on the frailty and transitoriness of the world. A LITTLE FABLE's voyage reaches a turning point by SEA OF GLASS. Ricks Ang constructs a prolonged arpeggio of sonorous looping guitar motifs that float in and out of focus, reverberating almost like a narcotic percussion across tumultuous oceans. Now distanced and gauzy, sounds of surging waves open COUNTLESS WHITE MOONS in a misty indefiniteness, yet held together charmingly by Akira Kosemura's luminous piano. The elusive narration in LANGUAGE OF FLOWERS tells of a deliberate escape from the passage of time with a folkloric enchantress who wordlessly casts her spells. In GENSEI, April Lee relates an unspoken anguish in her tender, wavering vibrato while Janis Crunch's somber piano and chorus vocals loom like a harbinger of death. The last chapter TWINKLING FALL, the second track to feature haruka nakamura, now shuts the drawer of secrets, dissipated monochrome colours restored once again to full bloom.
"With a hushed, wispy voice in the spirit of Vashti Bunyan… "Landscape With a Fairy" and ASPIDISTRAFLY's gorgeous second album, A LITTLE FABLE, have more in common with ambient composers like Max Richter — and, along the way, have found their own leaf-covered path." NPR Song of the Day 21st March 2012
— NPR, USA
"A LITTLE FABLE is the most complete picture of ASPIDISTRAFLY that we have received yet; the ideas here are fully formed and the duo has never written better tracks. Artist of the week." 8/10
— The Silent Ballet, USA
"A LITTLE FABLE is a story of stolen seasons… Just try to imagine Max Richter at the bedside of Linda Perhacs… A small masterpiece, certainly." – AUTRES DIRECTIONS
— AUTRES DIRECTIONS, France
"April Lee's dulcet tone, recalling Vashti Bunyan, has over the years deepened into a Karen Dalton-like preciseness of phrasing. For these tone poems she sings, with the crowning glory of Homewards Waltz, are creatures of absolute, gooseflesh beauty."
— NYLON, Singapore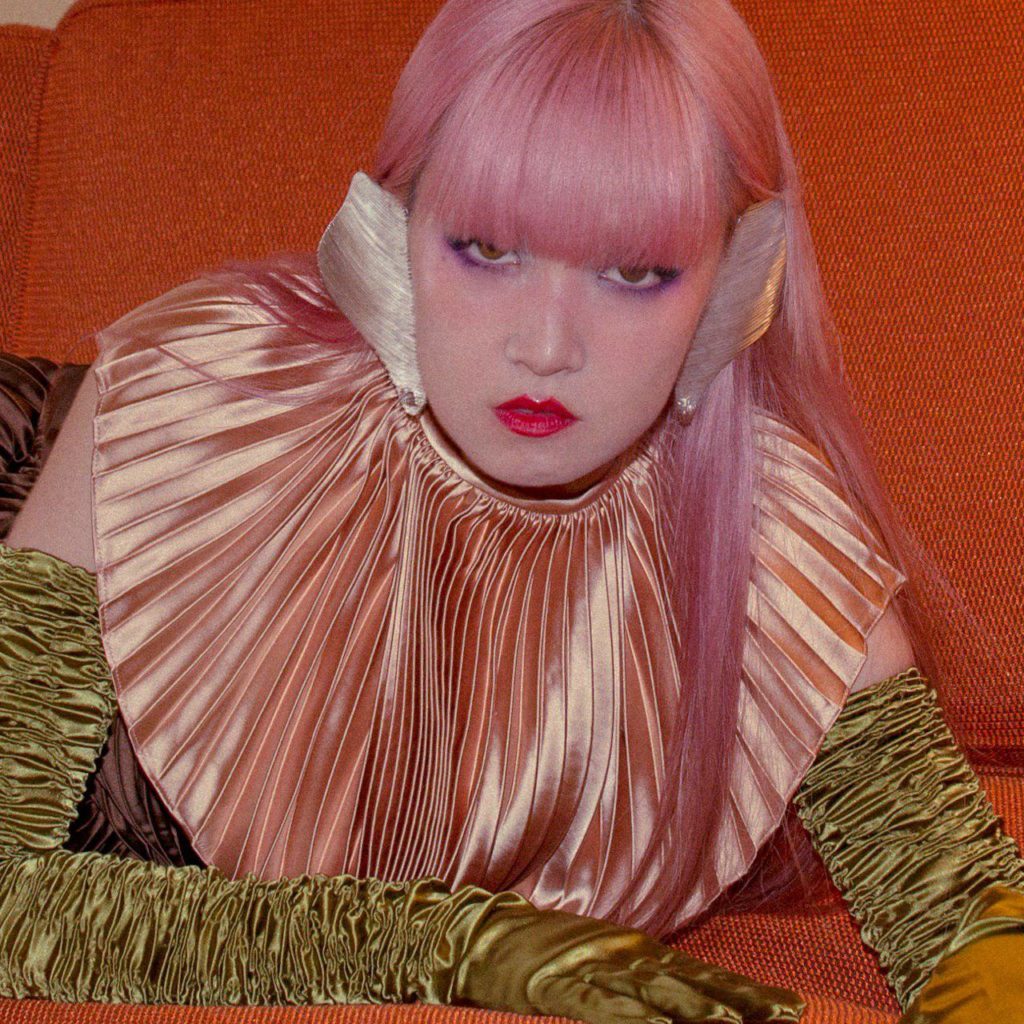 ASPIDISTRAFLY
Taking their name from George Orwell's novel "Keep the Aspidistra Flying", ASPIDISTRAFLY was formed by Singapore-based singer-songwriter April Lee and producer-guitarist Ricks Ang in 2001…