Nº 10 VANISHING MIRROR – PILL-OH
► February Tale

► Notebook

► Stolen Moment

► Fields Of Yellow Leaves

► Melodico

► Memory

► Nightstill

► Floating Feather

► No Regret

► Waking Up To A Dream

► Movements Of Duality

► I Wake Up And You Smile

► Promise
USD $9.00 – USD $14.00
Orders come with WAV & MP3 downloads
CATALOGUE NO.
KI-010
GENRE
Contemporary Classical,
Ambient, Electronic
FORMAT
CD + Art Book
Digital
SPECIFICATION
Glass-mastered CD housed in a 200mm x 140mm 16-page loop-stitched book, offset printed, full colour on premium matt paper
RELEASE DATE
30 Oct 2012
EDITION
2000
"I just allow the splendor of the day to absorb the darkness. My own light doesn't last for long."
A surface reflecting beauty through light. The eyes of someone reflecting your own inner soul. Images of a reality that exists only in wishes and dreams. We find ourselves when gazing into "mirrors", but we lose ourselves if we gaze too much. Originally from Athens, Greece, electronic artist Hior Chronik (presently based in Berlin, Germany) and classical pianist-composer Zinovia Arvanitidi have crystallized a representation of time and memory, where dreams and delicate hauntings from the past merge with the present. "Vanishing Mirror" is their debut album as Pill-Oh, embodying 13 mesmerizing tracks of filmic romanticism and compelling detail.
Accomplished pianist Zinovia, whose roots are in the Satie and Chopin piano solos of traditional classical music, asserts her structures and phrases with an emotive power that is intense as it is controlled. Arranged around the piano's deep, plaintive utterances, Hior Chronik's electronic abstractions are fluid as the deepest rhythm of a dream, instinctively recurring between sounds and silences. Opening track "February Tale" conjures the image of a landscape vast and bare, questioned through the purity of a child's eyes.
In "Notebook", Zinovia hammers percussively in long stretches of pulsing sixteenth notes to majestic and swooping ensemble arrangements. Where intensity rises, it's the quiet spaces between these grandiose passages that demonstrates her masterful balance between strength and frailty with engaging restraint. Led forth by her melancholic piano phrasing, "Melodico" and "Memory" are manifested in a place of fragility and isolation where the surface of a lake is so tender it shivers at the smallest sound. Hior Chronik daubs over unsettling, sorrowful mirages with ambient dissonance. "I Wake Up And You Smile" demolishes the darkness and walls are broken, where nanaye's feathery voice whispers distant but illuminating words. In closing of these cinematic visions, Aaron Martin's cello simmers slowly to the surface in "Promise" like a curtain call.
"Vanishing Mirror" is presented in a 16-page art book format featuring a collaboration with France-based photographer Aëla Labbé. Parallel to the music in her visual storytelling, Aëla's ethereal images are rusted with burnished hues of childhood that probe deep into the consciousness yet shimmer with a child-like nostalgia. The children, as portrayed in her enchanting world find themselves intertwined with landscapes where the sun radiates with an vaporous, indeterminate glow. This record is mastered by label founder Ricks Ang.
"This is the world created by Pill-Oh: one that may never have existed, but that becomes real once nostalgia grows tenacious enough to insist it was so."
— A Closer Listen, USA
"Beautiful packaging and art. Music to match. This really is a high quality release in every sense."
— Fluid Radio, UK
"Vanishing Mirror" appare un concentrato di sogno e delicatezza."
— Rockerilla, Italy
"Vanishing Mirror est un disque de miroirs qui s'éteignent et disparaissent, troquant les reflets d'un réel devenu mensonger pour les vérités fascinantes de rêves en réverbération. "
— SWQW, France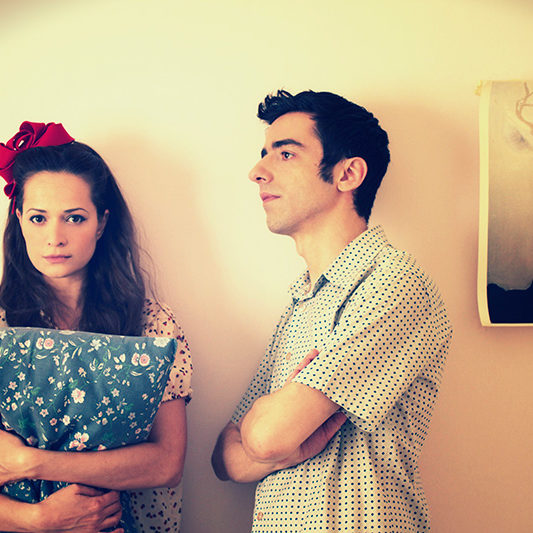 PILL-OH
It was 2009 in Athens, Greece. Electronic artist Hior Chronik and accomplished classical pianist Zinovia Arvanitidi immersed themselves in a delicate world of hazy childhood memories and nostalgia, and music project Pill-oh was born…