ASPIDISTRAFLY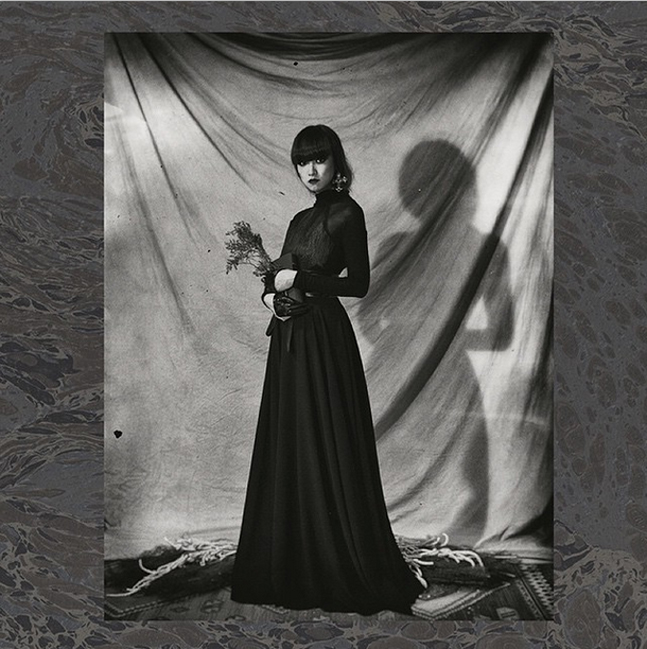 From Singapore, ASPIDISTRAFLY consists of composer and vocalist April Lee (b.1984) and producer Ricks Ang (b.1980). The duo play a flickeringly filmic mixture of ambient folk with gossamer-like vocal harmonies and guitar-based drone wrapped in a delicate lo-fi haziness. April's beguiling artwork and lyrics also form the backbone of ASPIDISTRAFLY's storytelling. 
ASPIDISTRAFLY released their debut EP "The Ghost of Things" in 2004 in Singapore, followed by first full-length album "i hold a wish for you" (Kitchen. Label) in 2008 which gained much recognition and attention in Japan and Asia. In 2009, ASPIDISTRAFLY was invited to a 7-city tour around Asia which culminated in a headline show at SuperDeluxe in Tokyo. Since then ASPIDISTRAFLY remained active and played regularly in Japan. In December 2011, they released their second album "A LITTLE FABLE" (Kitchen. Label) and held a sold-out launch concert at Waseda Scott Hall in Tokyo. A track from the album "Landscape With A Fairy" was selected as NPR Music's Song Of The Day in March 2012. April's distinctly smoky and melancholic tone has often been compared to Vashti Bunyan and Linda Perhacs by music publications worldwide. In the autumn of 2012, ASPIDISTRAFLY embarked on a successful 6-city release tour in Japan. ASPIDISTRAFLY has also performed in South Korea, Hong Kong, Thailand, Vietnam, Macau among others.
The duo has collaborated with artists including with Kyo Ichinose, Akira Kosemura, honagayoko, ironomi, Seigen Tokuzawa and others. April has most notably collaborated with haruka nakamura for which their track "twilight" was awarded "Single of the week" on iTunes Japan in 2010. In 2007, ASPIDISTRAFLY has also worked with renowned media artist Daito Manabe and Takayuki Fujimoto (dumbtype) on "Drift Net" by Singapore-based theatre group TheatreWorks. ASPIDISTRAFLY has commissioned music for award winning Japanese fashion designer Jun Okamoto and acclaimed Singapore fashion label MAX.TAN.
Outside of ASPIDISTRAFLY, the duo also founded record label Kitchen. Label in 2008. As curator and producer, Ricks directs all Kitchen. Label releases and curates a repertory of sound and images that showcase a distinctive aesthetic vision, shared among ASPIDISTRAFLY and fellow label artists including haruka nakamura, ironomi, Janis Crunch, sonicbrat, Hanging Up The Moon and others. Kitchen. Label has been widely recognized for their thoughtful approach to the design of their music releases, where visual storytelling and tactile sensitivity parallel with the music, garnering acclaim by publications such as Creative Review and The Wire. In Japan, the label's music and vision has resonated greatly with their audience, leading to 3 consecutive sold-out label showcases in Japan since 2010.
RELEASES