Nº 21 Ivory – Zinovia Arvanitidi
► Ivory

► Essence

► Inattendu

► Fluttering

► Invisible

► Parting Ways

► Duende

► Afterlight

► Ebony

► Time
USD $9.00 – USD $25.00
| | |
| --- | --- |
| 12" Vinyl | out of stock. |
| CD | |
| WAV | |
| MP3 | |
Orders come with WAV & MP3 downloads
CATALOGUE NO.
KI-021
GENRE
Contemporary Classical,
Modern Composition, Ambient
FORMAT
LP/CD/Digital
SPECIFICATION
LP: 180g White vinyl, 12″ sleeve, 2pp insert, offset printed, full colour on premium matt paper
CD: Glass-mastered CD housed in 7″ slipcase with 4-panel insert, offset printed, full colour on premium matt paper
RELEASE DATE
29 Mar 2018
EDITION
LP: 300
CD: 1000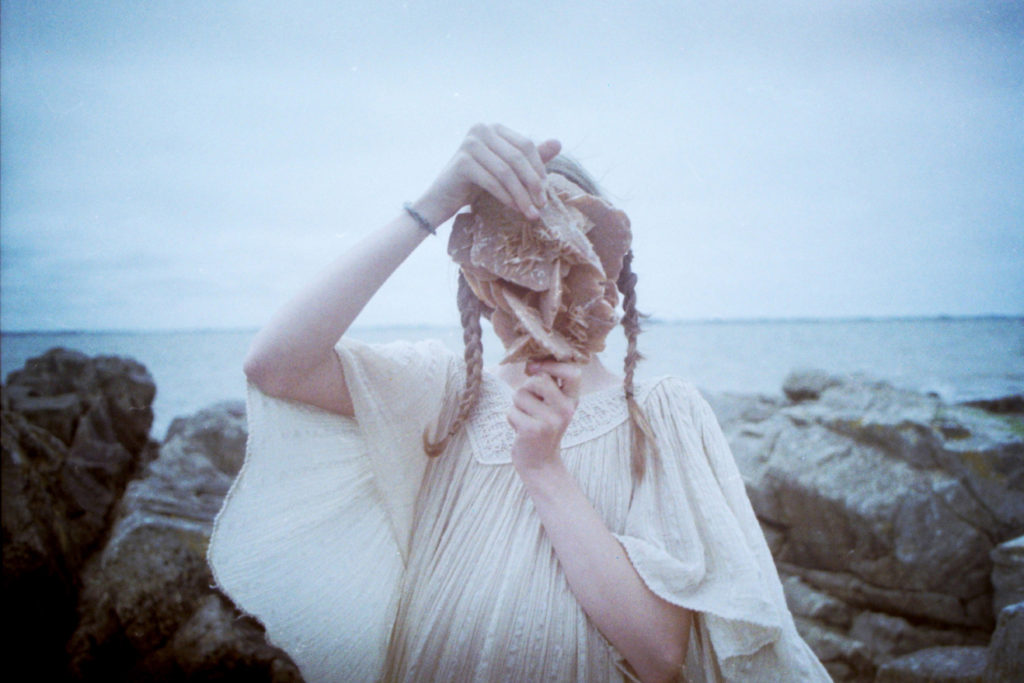 "There is a life and there is a death, and there are beauty and melancholy between."
Born in Athens, Greek composer Zinovia Arvanitidi is most widely remembered as one half of the duo Pill-Oh in Vanishing Mirror as well as her debut solo The Gift of Affliction. Zinovia returns with her first solo piano album titled Ivory, and like its precursors, further highlights her mastery in crafting piano ambiances of austere beauty and melancholia, led by mesmerizing melodies and evolving cinematic textures.
Fully self-produced, the now France-based composer navigates through her own time-memory universe with Debussy-like impressionistic daubs, but sublimely she draws the listener into a strangely familiar landscape where the past confronts the present – it is perhaps a dimension that exists within all of us. As the chapters unfold, memories are untangled as darkness shifts into light. The minimalistic nature of the early piano pieces are then transformed, lush and ornate with orchestral strings, subtle electronic atmospheres, field recordings and airy whispers.
An omnipresent sense of duality lingers throughout the album, as with the ivory and ebony colours of piano keys, or the birth and decay of seasons. This is a work where the artist has grasped the essence of the quote by Albert Camus: "There is a life and there is a death, and there are beauty and melancholy between". The aural journey heightens, then subsides with a newfound serenity in closing, engaging the listener to invoke their own introspections on acceptance and healing.
Rooted in film and television (and represented by film composer agency Oticons among the names of Shigeru Umebayashi and Jan A.P Kaczmarek), Zinovia's well-versed background in cinematic scoring manifests in her dexterity at veiling intricacies within each track that only unveil themselves with each subsequent listen.
French photographer Aëla Labbé's enigmatic cover art photography once again unifies with Zinovia's soundscapes since her work for Vanishing Mirror. KITCHEN. LABEL founder Ricks Ang provides the design of the album.
Zinovia Arvanitidi releases Ivory on 29 March 2018 on Piano Day via KITCHEN. LABEL worldwide. Available on 180g white vinyl LP, CD and DL.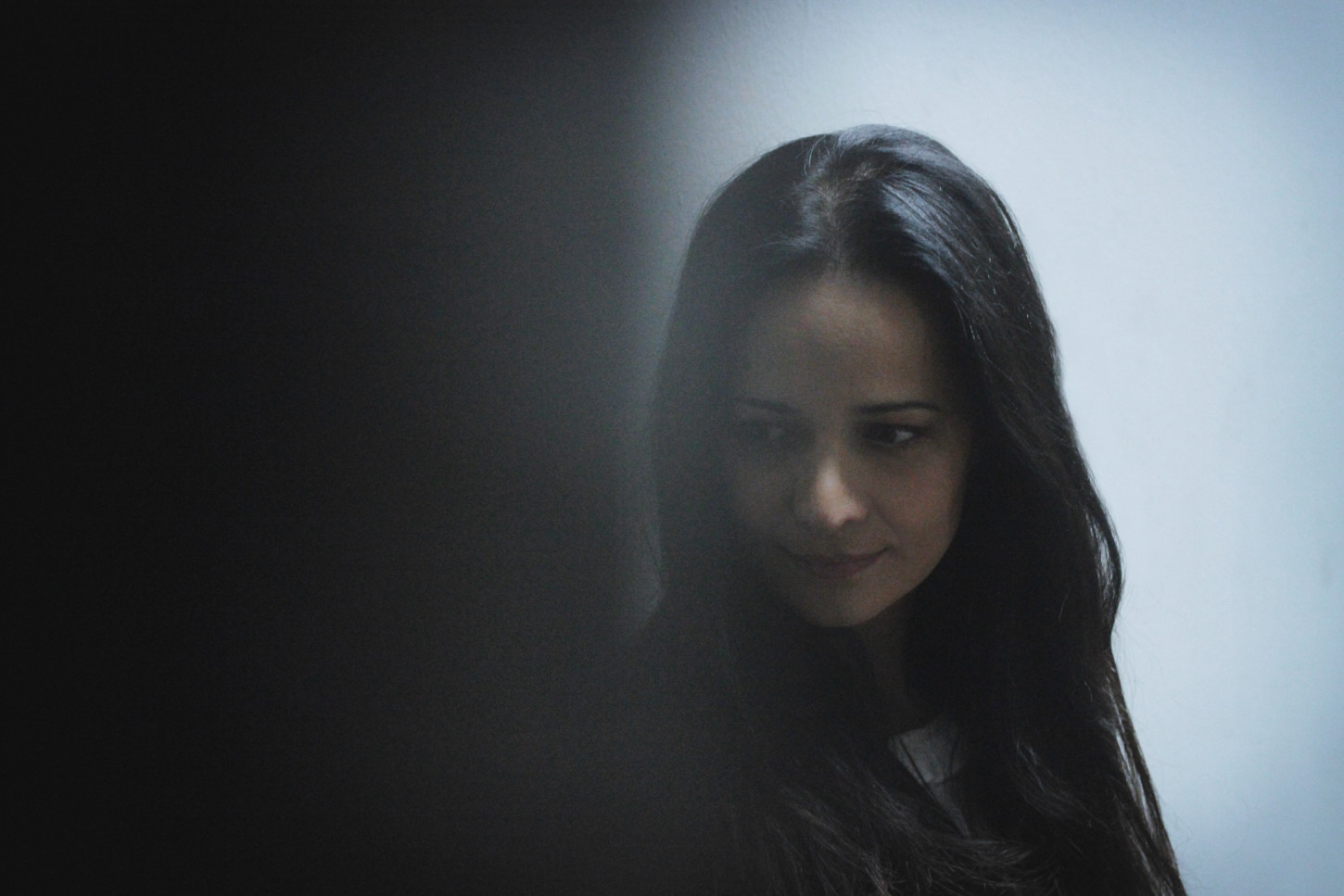 "Ivory is an album concept that started coming about in my mind in 2012. I had no idea about its title back then but instead, I had a strong vision of where I would like to go with it musically. 
I've always believed that one of the most difficult and challenging things for a composer is to create memorable music with a melodic quality just by using simply one instrument, such as the piano. It is a process that takes time, thought and the discernment to know when something comes truly from the soul and when something does not. 
Ivory is the result of deeply emotional states, moments of quiet walks in nature, rainy mornings, moonlit nights, warm coffee and music writing until sunrise. In this album, each track is a story on its own and even though for me it's a very personal work, I hope that each one of you will be able to find a part of yourself inside."  – Zinovia Arvanitidi
CREDITS
All compositions by Zinovia Arvanitidi
Mastered by Alexis Bardinet at Globe Audio Mastering in France
Photography by Aëla Labbé
Design by Ricks Ang, April Lee
"…in an over-saturated formula-driven stamped-out torrent of releases, a few stand out because they truly breathe with the soul of the artist, floating on emotion from their ears to mine. This is the case with the music by Zinovia Arvanitidi, and her first solo modern classical album Ivory.""
— Headphone Commute (UK)
"Arvanitidi has created an incredible album, moving from minimalistic to intricate and ornate in an organic and unpretentious way…"
— Piano & Coffee Co. (Peru)
"The music flows like the sea, cycling through tides like emotions, circling back to a form of peace…With Ivory, she seeks to make a name for herself as a solo artist, and we have no doubt she'll succeed."
— A Closer Listen (USA)
"This is incredible, almost unbearably pretty music. Arvanitidi weaves the most deceptively slight slivers and fugues into her music as if channeling Dustin O'Halloran, in turn channeling Claude Debussy. 8/10."
— Norman Records (UK)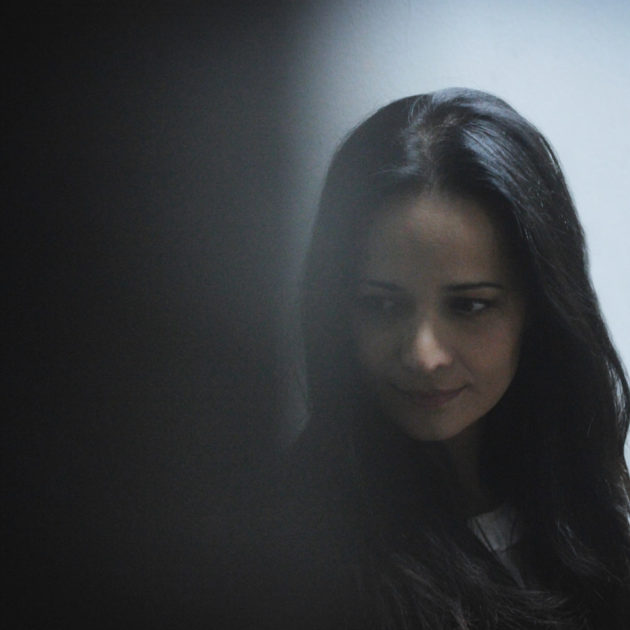 Zinovia Arvanitidi
Zinovia Arvanitidi was born in Athens, Greece and she is currently living in France. From very early on she has been honing her music-composing skills…
…
Additional information
| | |
| --- | --- |
| Weight | N/A |
| Dimensions | N/A |