December 14, 2015
Nº 17 IRONOMI – NIJI (RELEASE 24 DECEMBER 2015)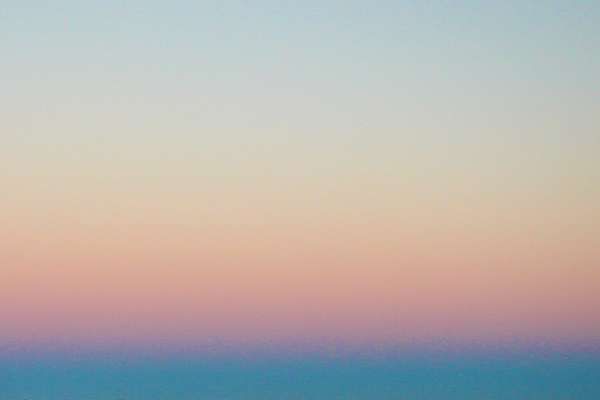 Following 2010's release of the Kitchen. Label classic "sketch", ironomi returns with their long awaited seventh album, a 3 CD 164 minutes collection entitled 'niji' (English Translation: Rainbow). Joining pianist Junya Yanagidaira and programmer Yu Isobe are a stellar line-up of their most loved collaborators and contemporaries. In 'niji', the record is marked by the same tranquility and fleetingness of their sound but also offers a slight departure from the traditions of ironomi's previous recordings with the addition of other instruments (Saxophone, Contrabass, Koto, Violins etc) contributed by the guest musicians on each of the 12 tracks – Featuring Nobuyuki Nakajima, Jyoji Sawada (Choro Club) as well as members of the Kitchen. Label family Aspidistrafly, haruka nakamura, ARAKI Shin, Akira Uchida, Rie Nemoto among many others.
ironomi has a sound which is almost enigmatic to describe. One could listen to their albums on an ambient level and just let the music flow through. Or one could listen closer and find a detail in the sound that is intricate and palatable. ironomi's impressionistic ripples of piano fragments generate the cumulative feel of a gently flowing river or the shifting play of light through the leaves of trees. ironomi is like nature, a sound of nature that has existed from the beginning and free from any judgement.
The duo's music is distinctively less about conventional compositional structure than it is about the creating and sustain of mood. For each of the recordings in 'niji', improvised sessions were recorded and the best takes were kept intact with very minimal post production. The works showcase ironomi's capacity to construct compelling music in real-time, their melodic-harmonic imagination as an improviser and ability to consistently find and shape new forms with each of their collaborators also sharing the same strong sense for the dialectics of sound and silence. A wishful charm imbues this entire recording of pieces which, though not written together, seem to have been predestined for each other in this album
The latest album is highlighted by almost 40 minutes worth of music recorded together with haruka nakamura on classical guitar, whom he had spent his early formative years touring and collaborating with the duo on numerous occasions. In the collaboration with April Lee and Ricks Ang of Aspidistrafly, voices are striving to be heard and a song was unexpectedly born from the improvisational session. The result is perhaps the most strongly lyrical piece of ironomi's releases to date.
"niji" is available on 3 CD and digital formats on 24th December 2015. The physical CD copy comes in a customised letter-pressed folio. The cover is designed with a unique holographic foil which cause a refraction that creates constantly changing light reflections and prismatic colors. All linking back to the symbolic representation of the miraclous hues of ironomi's sound world, trapping the listeners in a peaceful space of pure sound and sonic allusions.
MORE INFO – http://www.kitchen-label.com/ki017-ironomi-niji/
October 8, 2015
ICHIKO AOBA 青葉市子 – LIVE IN SINGAPORE (WITH ASPIDISTRAFLY)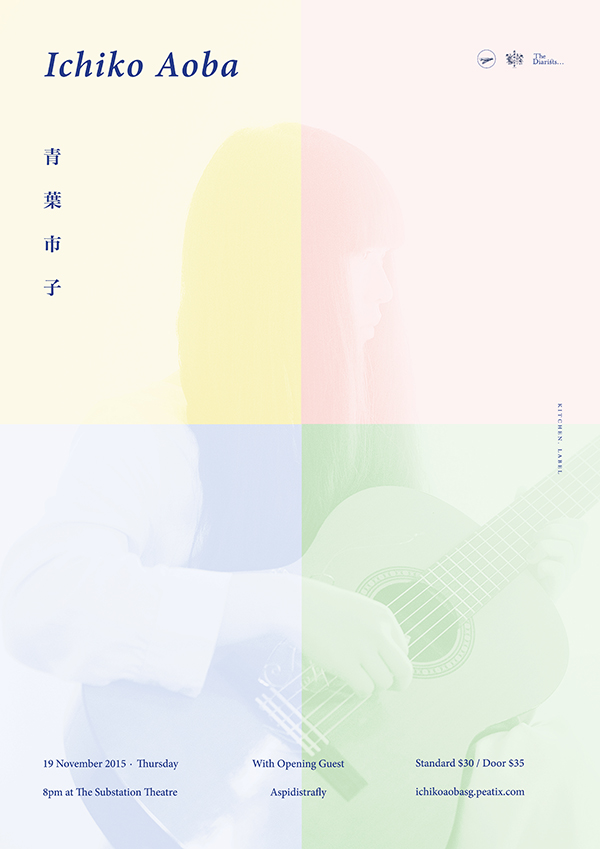 Kitchen. Label is proud to announce the debut Singapore performance by one of Japan's most bright and able singer-songwriters Ichiko Aoba at The Substation Theatre as part of her first Asia tour on 19th November 2015.
An artist on the rise 25 years young, Ichiko Aoba has not only built a reputation as an accomplished classical guitar player but also gained accolades for her voice which adds an aura of beauty and mystique to her intricate and complex compositions. Since 2010, she has released 4 solo albums on Victor Entertainment and most notably shared collaboration projects with Ryuichi Sakamoto, Haruomi Hosono, Keiichi Oyamada (Cornelius), Taylor Deupree (12K) and haruka nakamura (Kitchen. Label). Ichiko Aoba has participated in major festivals such as Fuji Rock Festival and Montreux Jazz Festival in Japan as well as having recently completed a 15-city Japan Tour in support of her latest album '0'.
Ichiko Aoba will be supported by Singapore's very own Aspidistrafly. The duo, which consist of April Lee and Ricks Ang, play a flickeringly filmic mixture of ambient folk with gossamer-like vocal harmonies and guitar-based drone wrapped in a delicate lo-fi haziness. Aspidistrafly will be performing songs from their album 'A Little Fable' and new songs from their forthcoming 3rd album. Fans can expect a special collaboration stage between Ichiko Aoba and Aspidistrafly at this concert.
'Ichiko Aoba – Live in Singapore' is promoted by Kitchen. Label in collaboration with Moon Romantic (Japan) and with support from The Diarists. Catch Ichiko Aoba in this one night only event, tickets are now on sale via Peatix.
ICHIKO AOBA – LIVE IN SINGAPORE (WITH ASPIDISTRAFLY)
19 November 2015 (Thursday), 8PM
The Substation Theatre, Singapore
Standard: 30SGD
Door: 35SGD
Tickets via Peatix: ichikoaobasg.peatix.com
*Limited Capacity, 100 tickets only (Free Seating)
GET TICKETS – http://ichikoaobasg.peatix.com
ICHIKO AOBA – http://www.ichikoaoba.com
August 28, 2015
HARUKA NAKAMURA PIANO ENSEMBLE LIVE AT P FESTIVAL 2015 (TAIWAN)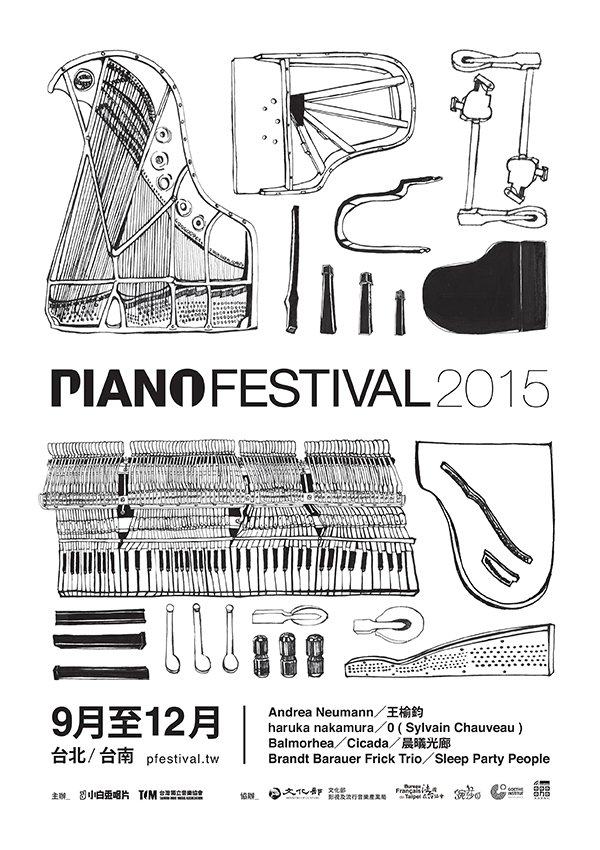 We are excited to announce that haruka nakamura PIANO ENSEMBLE will perform at this year's P Festival in Taiwan as part of their 'Ongaku No Aru Fuukei' tour. The quintet will be joined by special guest April Lee of Aspidistrafly on vocals for 2 dates on 20th and 23rd October in Taipei and Tainan alongside Sylvain Chauveau's 0. The festival is presented by White Rabbit Records and also features Balmorhea, Andrea Neumann, Cicada and more.
Get Tickets: http://pfestival.tw
August 18, 2015
ASPIDISTRAFLY "SONGS IN THE NIGHT" LIVE IN SEOUL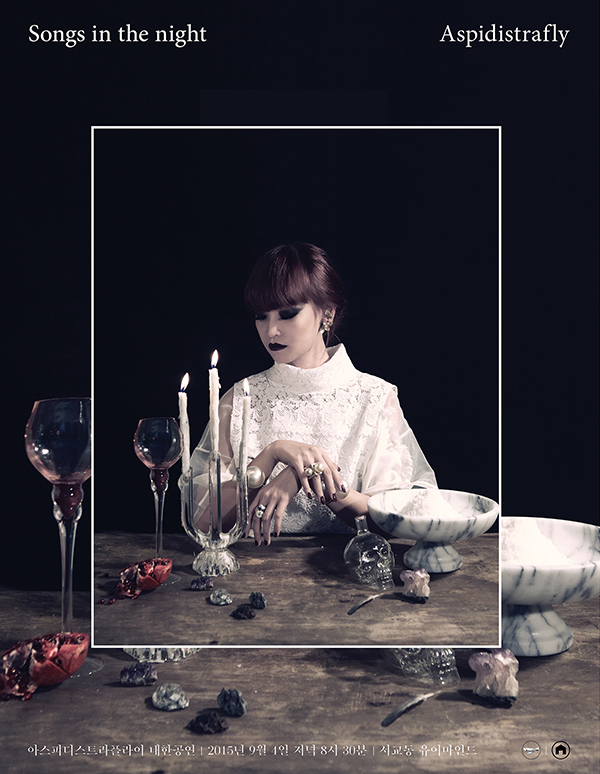 In the midst of recording their long-awaited 3rd album, Aspidistrafly will perform live in Seoul, South Korea on 4th September. The limited showcase 'Songs in the night' is kindly presented by Your-Mind.
GET TICKETS – http://yourmind-bookshop.com/archives/5465
July 22, 2015
SONICBRAT SOUND INSTALLATION 'FOR THE TIME BEING' NOW OPEN AT CENTRE 42 (SINGAPORE)
For fans of sonicbrat in Singapore, check out Darren Ng's latest work "FOR THE TIME BEING", an intimate sound installation augmenting the sound of ice melting. Part of The Vault: #3 Three series by INDEX presented by Centre 42. Open till this Friday, admission is free.
MORE INFO – http://centre42.sg/the-vault-3-2-for-the-time-being